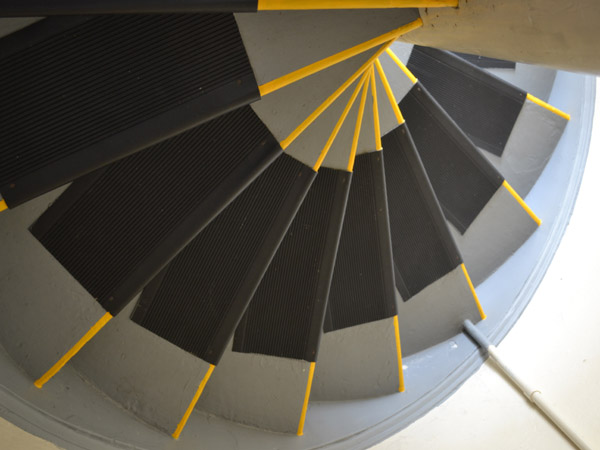 I didn't count them but I recall being told there were 74 stairs up to the light room at the New Dungeness Lighthouse. The Lighthouse sees about 5,000 visitors per year, many of whom walk ten miles roundtrip on the Dungeness Spit to get there. Two visitors who came during our stint ran the last mile and several were into their 60s and 70s. It helps renew my faith in the fitness of U.S. citizens.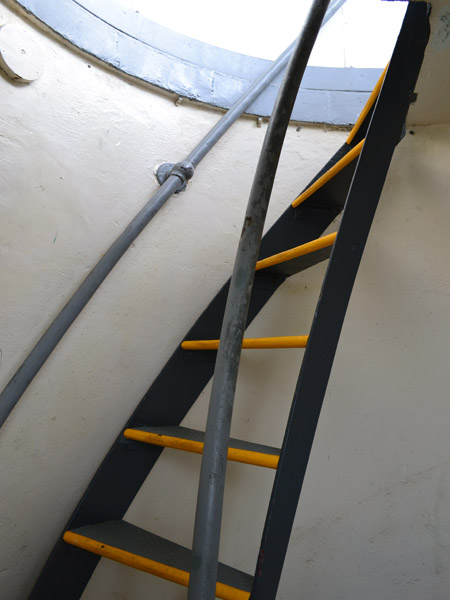 This open ladder is the final ascent into the light room of the Station.
Tomorrow we'll look at the Keeper's Quarters.