Driving on West Washington a month or so ago I did a double-take as I drove past the Mormon Church. A steeple? I don't remember there being a steeple on that building. They put a new roof on this summer. I remember that. But a steeple??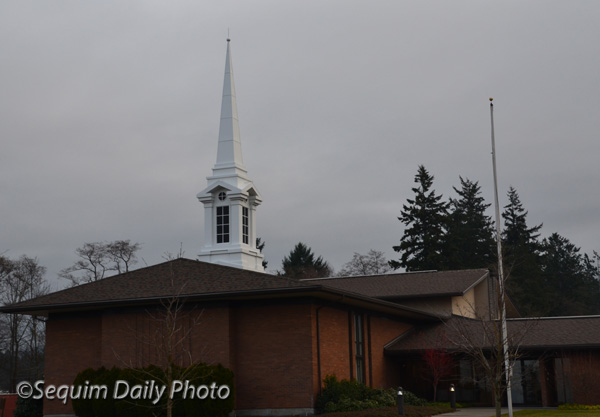 We later asked at a nearby business: "Is that a new steeple on the church over there?" Yes, it is.
On a sunnier day it's very bright. And, strictly in my opinion, on a clean-lined building like this the styles don't exactly mesh. But I guess nothing says "Hey! Here's a church!" like a bright, white steeple.