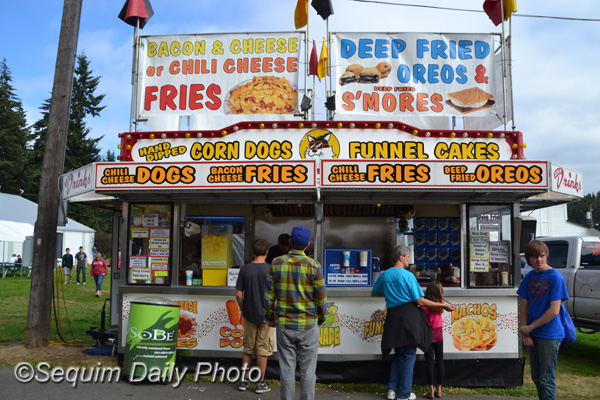 A week or two ago the local newspaper sent out a reporter who asked people, "What's your favorite thing at the county fair?" If I recollect right, every single one answered, "The food!"
You can smell a brass band of cooking aromas as soon as you enter the fairgrounds: grilled meats, sweet whatevers, popcorn, and fried anything. The fair guide listed a vendor called "Fried Everything" … and everything on the menu was, from twinkies to peanut butter and jelly sandwiches. I don't know if this is the Fried Everything stand, but they definitely had a robust offering – and what they didn't have you could find at other vendors just steps away.
There are lots of food choices at the fair. We kept our distance from the deep fryers, but that doesn't mean we managed to stay entirely virtuous.