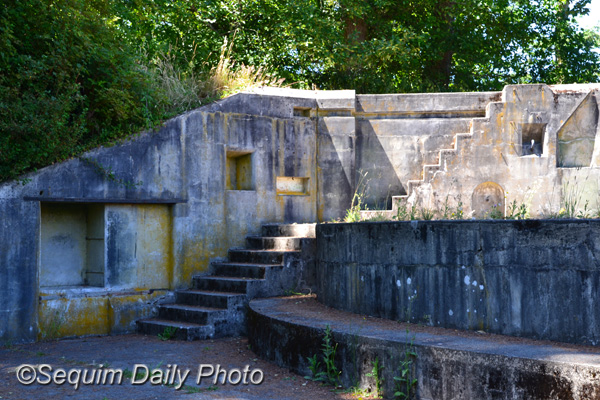 Fort Flagler State Park is a historic military installation about an hour from Sequim. Constructed beginning in 1897, it was one of three forts responsible for protecting the Puget Sound area from foreign invasion. A military presence continued here until 1953 and it became part of the state park system in 1955.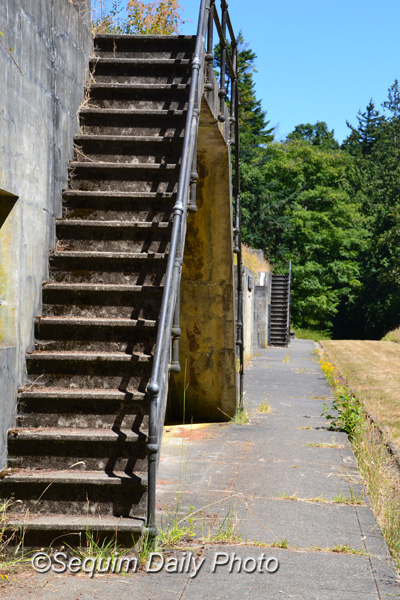 Battery Calwell, shown here, is within walking distance of a campground that's located steps from a spectacular scenic beach. Coming upon this battery at the edge of the woods on a bluff overlooking Puget Sound felt oddly like coming upon an archaeological ruin. Despite the concrete and iron that comprised its flesh and bones it seemed very ancient and a little alien, particularly since I've been blessedly removed from war-making.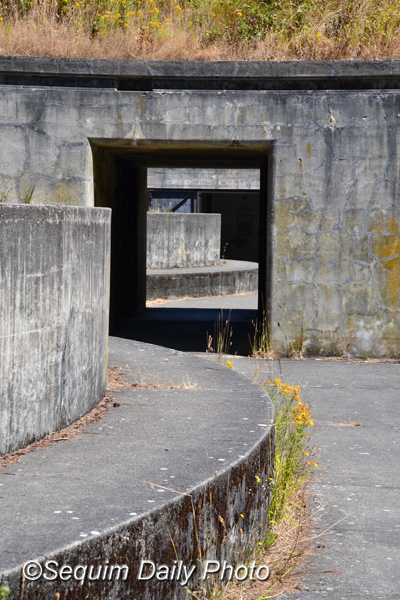 Huge circular structures that once housed enormous guns are now filled with a scruff of weeds. The guns were removed in 1917 and shipped to Europe for use during World War 1.
Battery Calwell is named after Captain James H. Calwell, a fallen Mexican-American War soldier who died in 1847.