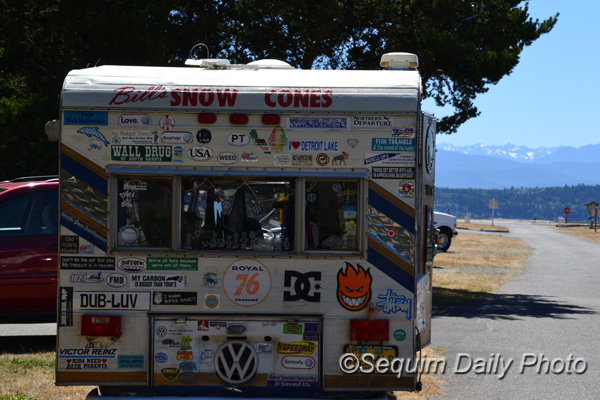 Last week we camped at a beautiful, historic state park – Fort Flagler, on Marrowstone Island. Surrounded by other campers and a hearty dose of nature, we didn't expect to encounter this roving van of serendipity as we walked to the beach: Bill's Snow Cones.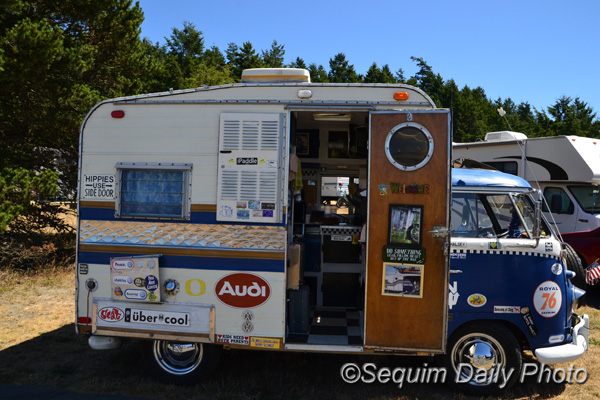 He couldn't be accused of cutting a low profile amongst the RVs, trailers, and tents.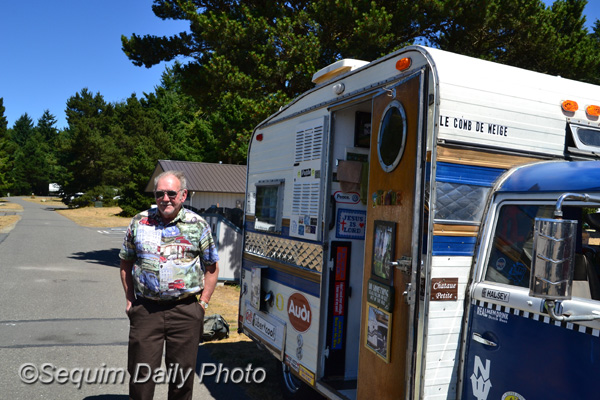 Bill is a self-appointed snow cone goodwill ambassador. He goes where his mood and his tricked out Volkswagen van take him and he cheers the people he meets, one snow cone at a time. Gratis. Two free cherry snow cones and a raft of snow cone stories later, we walked away happy. Thank you, Bill.