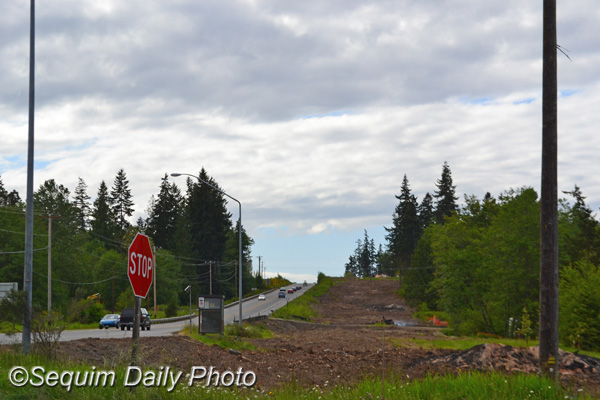 A 3.5 mile stretch of Highway 101 is being widened between Sequim and Port Angeles to the west. Big swaths of land are being cleared to add a second lane in either direction, dramatically altering the look of the land.
The work and the changes are a big distraction to drivers and many aren't accustomed to the caution necessary to drive safely in a construction zone. There have been three accidents in this zone in the last two or three weeks, the most recent including a fatality. As drivers have slowed or made a turn they have been rear-ended, causing chain reactions that have sent cars into ditches and spinning into oncoming traffic.
The man who was killed this week did work in our home shortly after we moved here and was a very nice, kind, and gentle soul. I don't care how impatient one can be with traffic, or how late. Nothing justifies ending a life like this because someone's following too closely. Locals, please drive like your life depends on it. It does.