Colors of Sequim is an art materials store that opened on Washington Street several months ago. They provide quality art supplies for serious artists and "starter" supplies for dabblers and young artists. Paint – acrylic, oils, water colors – clay, origami kits, handmade paper, calligraphy, you name it. There's something for every budding or accomplished artist, and enough fun stuff to inspire any wanna be.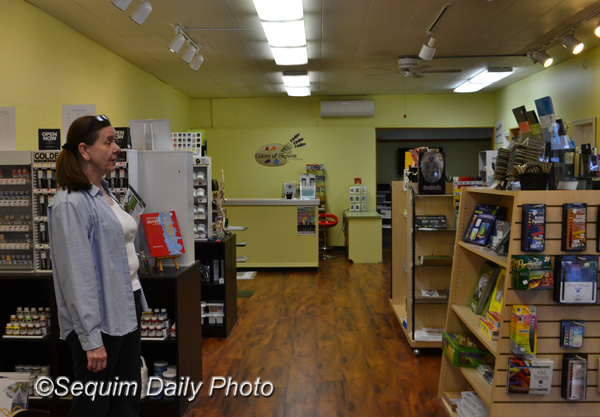 Bridget, one of the co-owners, gave me a tour of the store. In addition to supplies, they offer short classes, which will include childrens' summer art classes in July and August. There is a small classroom at the back of the store. A schedule is on their website.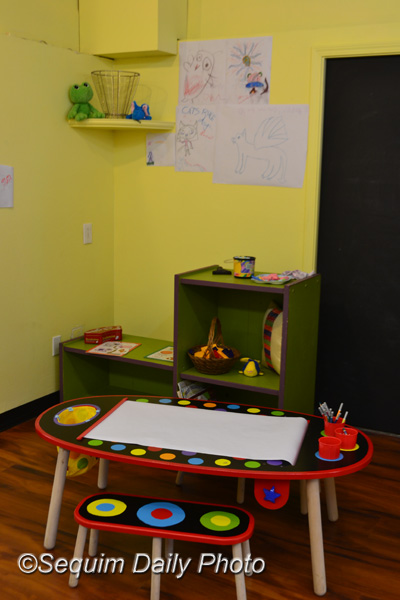 This is my favorite spot, a corner set aside for the youngest budding artists. The work of future Rembrandts or Picassos is posted on the wall.