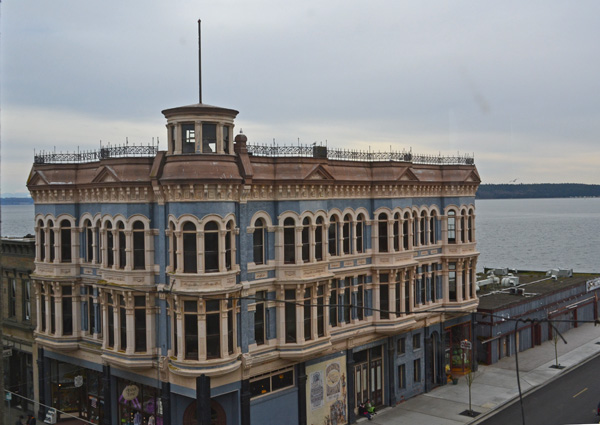 The Hastings Building was included on the Port Townsend Insider's Historic Building Tour. Since the upper floors are unoccupied and closed the tour was worth taking just to have an opportunity to look around. Built in 1889 it sports the kind of Victorian decoration and detail that you typically only see on a wedding cake these days.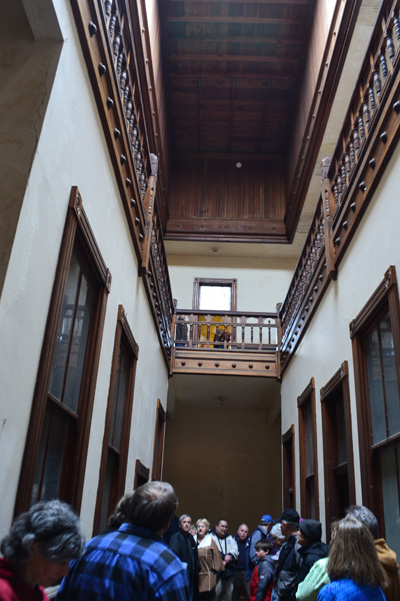 The interior has a 38-foot inside court which soars to a skylight that once spanned the length of the building. It was quite a novelty in its day and its engineering didn't keep pace with the stress of a snowload which caused a portion of it to collapse. The building had many tenants over the years, from banks and professional offices to tailors and contractors. Businesses closed during the Great Depression and we were told it was used by the U.S. Army for housing during "the war."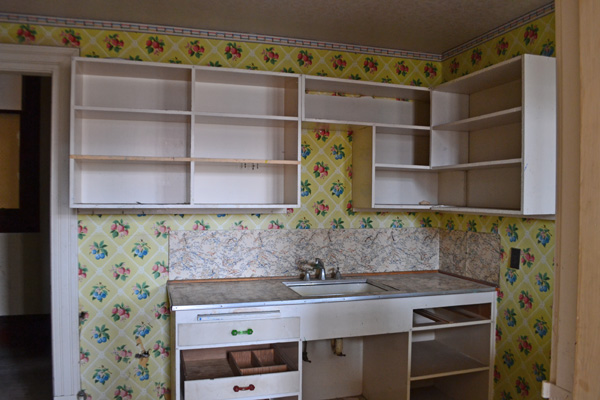 The upstairs of the Hastings Building has been unoccupied for decades and seem frozen in time with period wallpaper and fixtures. The building is the only one in Port Townsend that has remained in the family of the original owners and heirs are working to restore it. There has been a lot of deferred maintenance; much work needs to be done. But as a building with promise it's gorgeous. Just bring a fat checkbook.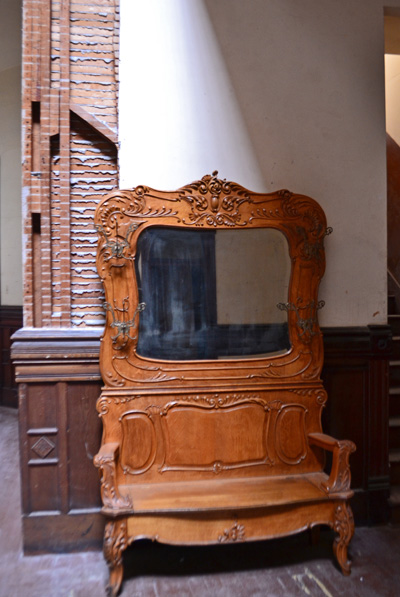 This vintage piece was owned by Lucinda Hastings, the widowed matriarch who commissioned the building. A portion of the wall is exposed behind it, opened when the building structure was examined for its soundness. Steel beams were discovered running the length of the building and the construction itself was found to be very stout and stable.