This eye-catching mailbox lives at the new Black Bear Restaurant in Sequim. Black Bears are locally owned franchises and the ones I've been to in California and now here all have large carved bears adorning their landscape. The bears here are fresh, cute, and nicely executed.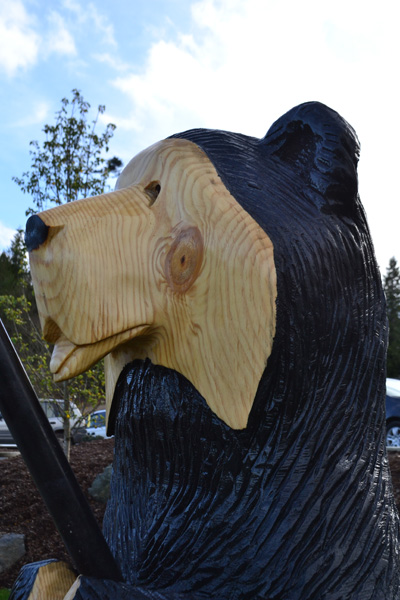 Here's a closeup of the fishing bruin. The knot in his cheek is a nice touch.
Today is Saturday and the bear can expect a mail delivery today. This may change by fall if the Postal Service gets its way. I saw a recent poll and it seems people on the Olympic Peninsula don't seem to mind losing their Saturday delivery. Parcels will still come. I guess it's no big disappointment if the bills don't arrive until Monday.
Sharing with Weekly Top Shot hosted by Madge from The View from Right Here.