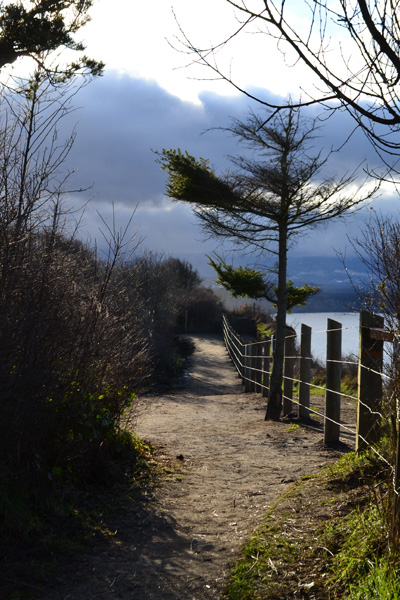 A few months ago I posted photos of the bluff trail at Dungeness Recreation Area here under the title "There goes the neighborhood" because it was, quite literally, sliding into the Strait of Juan de Fuca. It's an ongoing challenge to keep access to the bluff trails open because the sandy cliffs are so battered by natural erosion. This is a view of the newly-revised trail at the bluff after it was recently shifted further inland. Although it looks – and is – tidy and clear, this shift required removing at least four or five feet of thick shrubbery that previously edged the trail to allow it to tiptoe back from the ever-creeping ledge. The fence you see in this view is not so far from the previous inland side of the trail.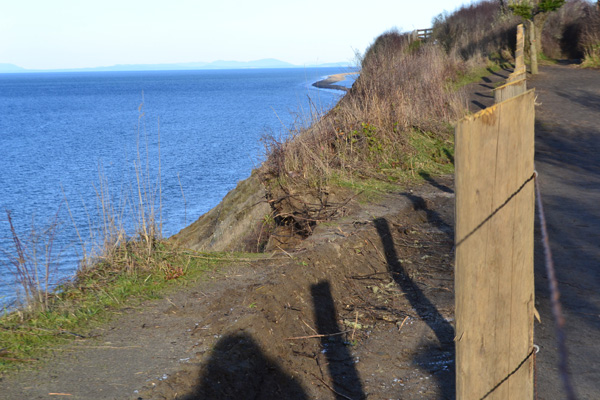 This view shows some of the erosion that has eaten into what once was the trail.
Trail crews did a beautiful job on this and other parts of the bluff trail. I wish I could applaud and say "Your work is finished!" But I think it's just another chapter in an ongoing saga. They'll be back.