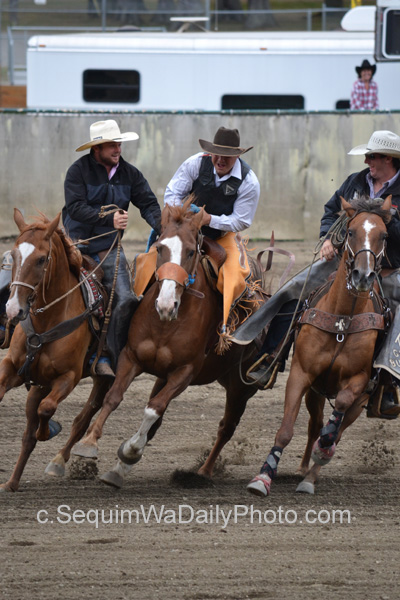 Happy new year! Here we are in 2013 and 2012 is now a memory. That was quick!
I'm going to take a look back at 2012 for a few days and post some of my favorites in no particular order.
This is a shot from the Clallam County Rodeo last summer. The fellow in the middle was finishing his ride on the bucking bronco and looked like he was sharing a laugh with the two cowboys who were helping him off his mount. I love the lines and power of the horses and the action of the shot.