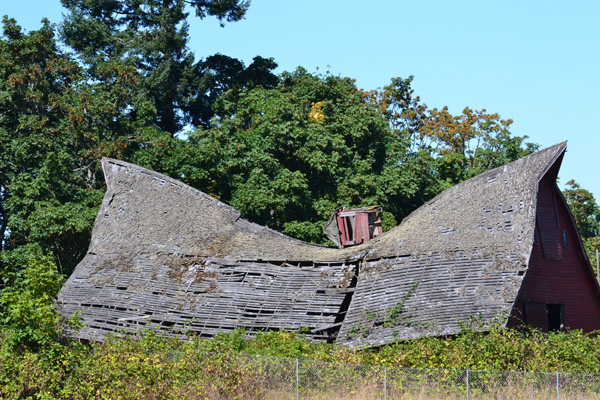 I posted the shot above on September 25th. Pardon the repetition, but I think it's striking to take a look at it again, a month later, with an updated shot.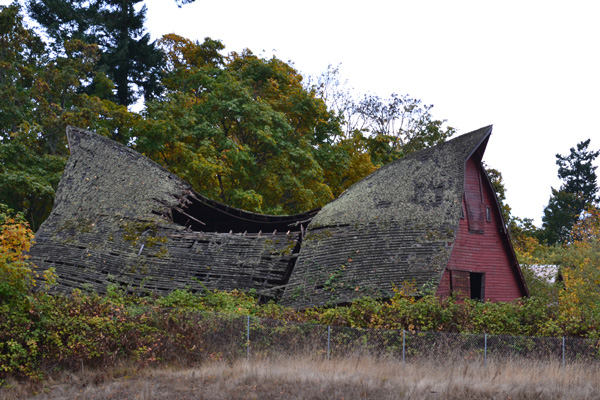 I'm not sure when the cupola disappeared into that gaping hole in the roof. I noticed its absence a week or two after I posted the first shot. As evidenced here, the wind and weather this time of the year is not kind to fragile buildings.
I ventured closer to this barn the day I took the latest shot. I'll post more portraits of it tomorrow.