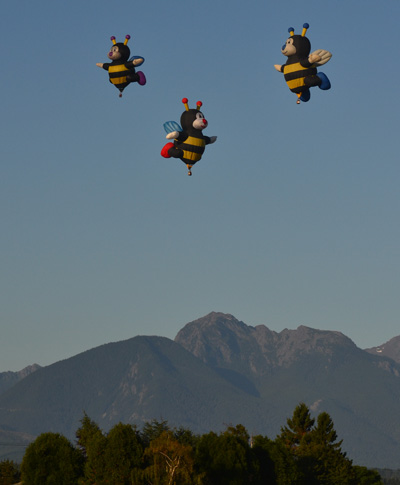 The Peninsula Daily News reported this week that the bee balloons would fly during the Sequim Balloon Festival this weekend. They sounded very cute – and they didn't disappoint.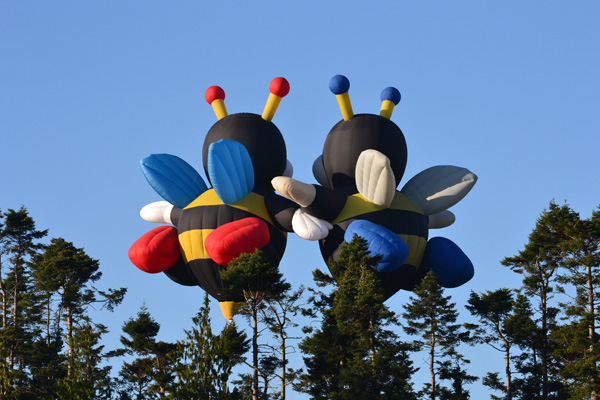 Up they came, then they hovered for a while down behind some trees. Then came the fleeting embrace.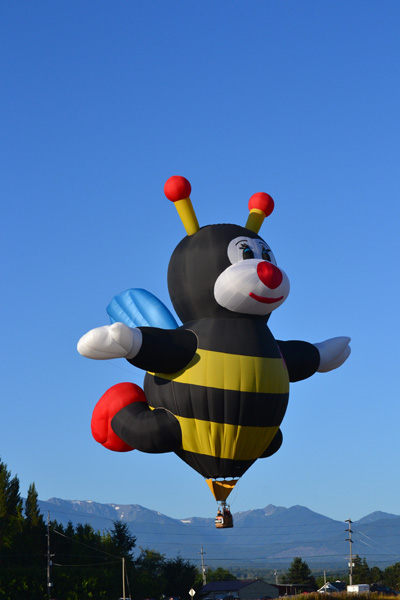 Here's a closer view. The three bees and three or four other balloons landed in a field next to where we'd stopped. Most were balloons we hadn't see in flight earlier this week and the balloonist we asked mentioned they came down because the spot looked very convenient. The flights seemed short to us; the landing site was only about a mile from their launch site at Sequim Airport. And most of the balloons we saw landed without benefit of a chase crew.
Come back tomorrow if you're not oversaturated with balloon photos. I'll post photos of a few of the more conventional – but nonetheless striking – ones.