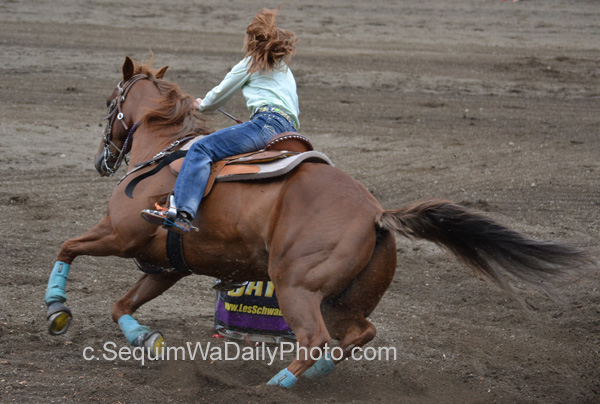 Barrell racing is where the cowgirls shine at the rodeo. The rider and horse circle a course of three barrels and then tear back to the starting point.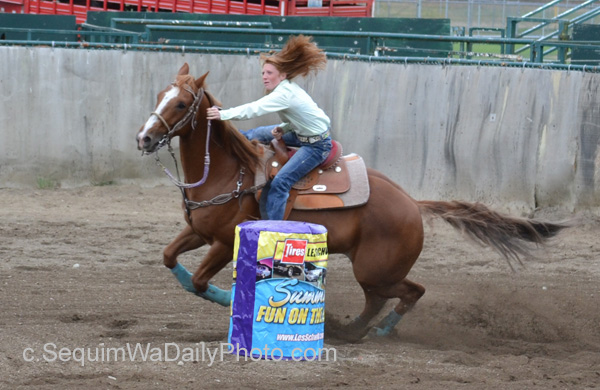 Seconds count so winning teams maneuver close and fast. Mind you, the rider may talk to the horse but the real communication is through body language and teamwork. It's all about trust and practice.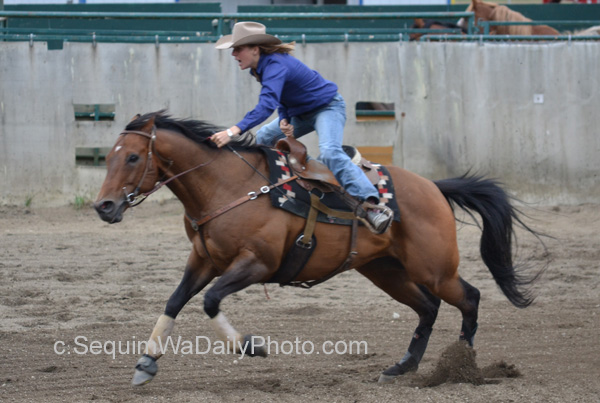 The home stretch is where they really pour on the speed. Each racer clocks in around 15 seconds or less. I love to watch, but my camera allows me to take in and appreciate the beauty of the ride.
Tomorrow: Bronc and bull riding.