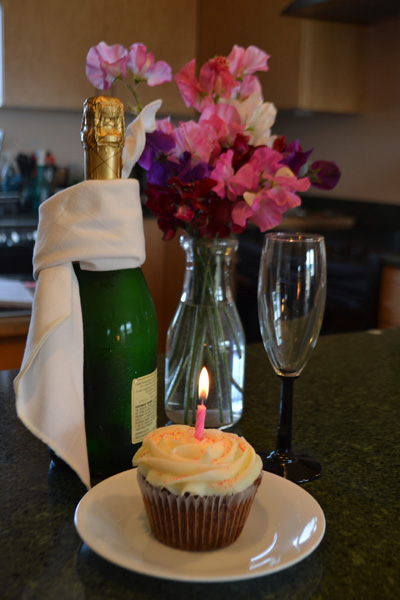 Today is my one year anniversary with the Sequim Daily Photo and I feel like celebrating.
My friend Marie will probably say it's just another excuse to do a bakery post. She may be right.
It's been fun so far and it's largely because of you. Yes, you. You show up as a dot on the world map that tells me you've taken a look. I appreciate that! Really!
And to those of you who stop by and leave a comment: An extra special thank you. Across digital space we share a little of our worlds and that makes all of this even more worthwhile.
If you've never commented, I'd be happy to hear from you. It always brightens my day.
In the meantime, here's a cupcake from That Takes the Cake that will soon be just a crumb or two and a happy memory. And then it's on to tomorrow's post. See you then.
Sharing with: