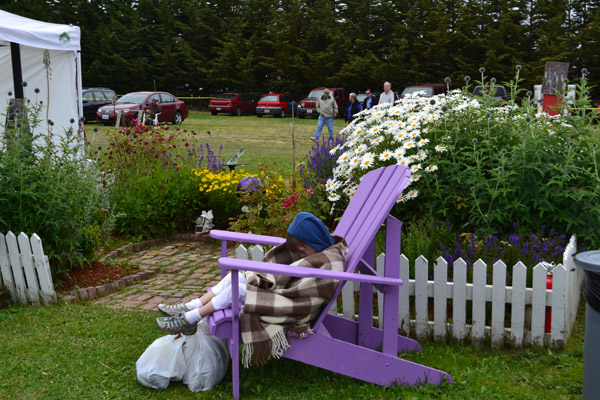 We're still waiting for an extended period of summer weather here. After experiencing days that ran from 107 to 112 degrees in Phoenix last week, I find it perfectly refreshing. But I think some of our Lavender Festival visitors may have been a tad disappointed last weekend. This was at Olympic Lavender Farm.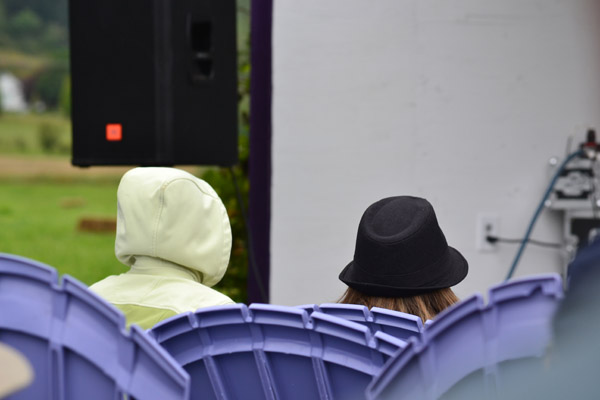 We ended our day with live music at Purple Haze Lavender on Sunday. Light sprinkles stopped long enough for chairs to be wiped down and people to grab seats. But it was chilly and steady rain by the end. And as is the case with our weather here, it cleared up and we had peek-a-boo sunshine an hour later.
By the way, Olympic Lavender Farm is for sale if you're looking for a new career on the Olympic Peninsula.