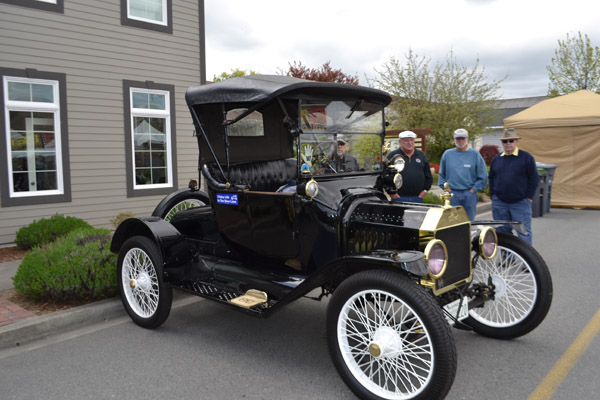 Here's a Model T that was on display next to the Arts and Crafts Fair on Saturday. The cars represent the Sequim Valley Car Club which gives bragging rights to owners of vintage cars 25 years or older. Though they display their cars at events, they bill themselves as primarily a touring club and you can, from time to time, see groups of these gorgeous vehicles motoring around the Olympic Peninsula. By the looks of them I suspect the gents lined up on the other side of this car represent the club.
Here's an Oldsmobile. It has a windshield unlike any I've seen before.
My guess is that cars of this sort aren't parked and forgotten in the driveway.