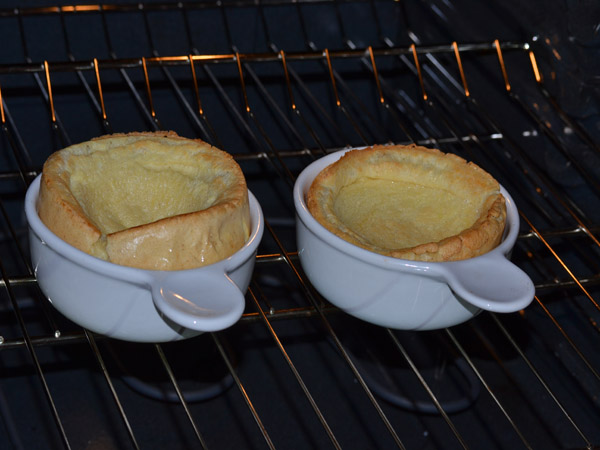 We had a brief exchange about Dutch babies here the other day which inspired me to make this favorite breakfast dish yesterday. They come out of the oven puffed and full of themselves but by the time they hit the plate they're deflated to a thick, light-textured pancake.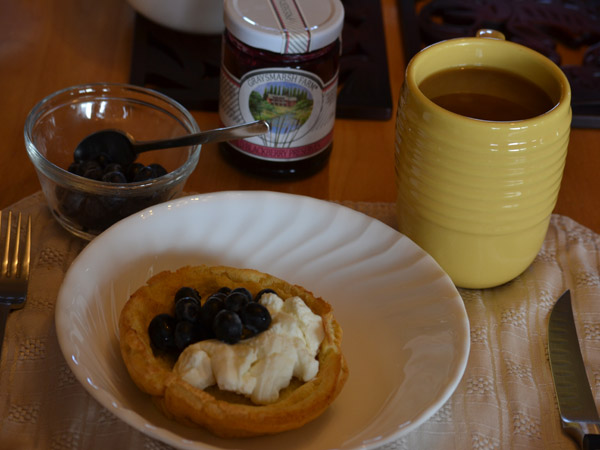 We had these for the first time at the Five SeaSuns Bed and Breakfast in Port Angeles when we visited before moving here and ever since they've been a special treat. I like them with fresh berries and Greek yogurt. My recipe calls for sprinkling them with powdered sugar but if I want some sweet I'll dab on preserves.
What about you? Do you have a favorite breakfast treat?