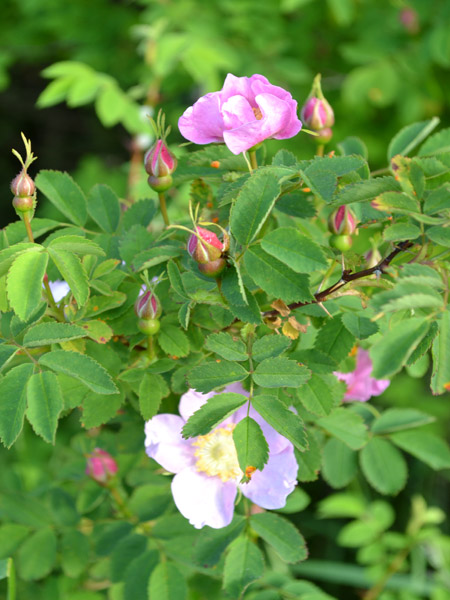 Sequim is rightfully known for its beautiful cultivated lavender, but one of my favorite native flowers is the Nootka rose. It can tolerate growing near salt water and is profuse in the Dungeness Recreation Area. Leaves first appear in spring from thorny branches. By early summer the bushes are lavish with buds and blossoms. I love the heady rose fragrance, though it's rarely carried on the breeze unless it's warm. The scent is usually saved for noses that get up close and personal.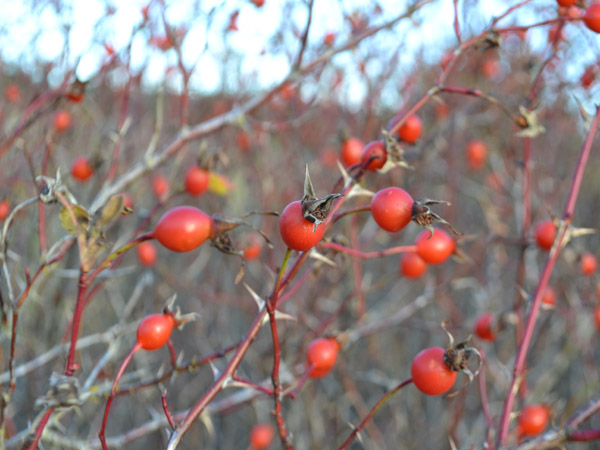 Summer rose bushes are now a sea of bright red hips. The branches have lost their leaves and look bramble-y, so characteristic of Washington in the winter. The hips, or rose berries, don't ripen all at once, which helps provide food over a longer period for many birds, small mammals, deer, and elk. They are a good source of vitamin C for human cooks who are willing to turn them into jellies or tea.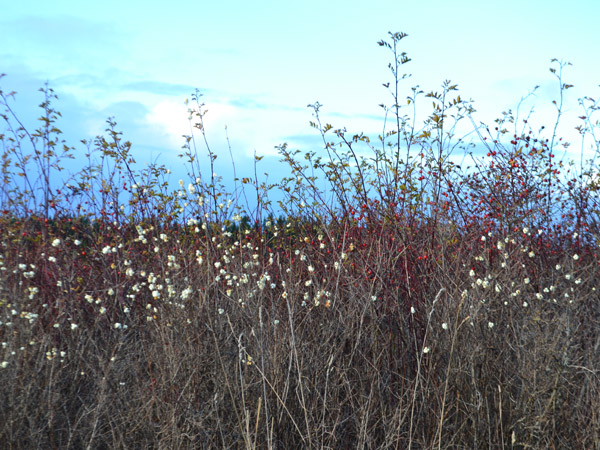 Roses readily intermingle with snowberries. This photo doesn't do it justice. Through the winter they brighten the landscape with their red and white berries, a cheerful touch in a sea of dormant plants.