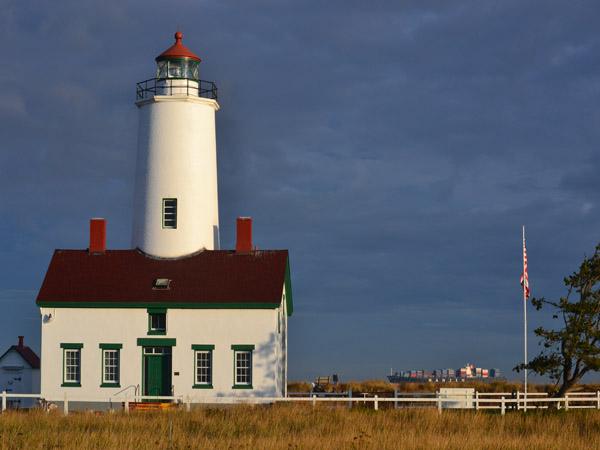 The Strait of Juan de Fuca is a busy shipping channel and the Dungeness Spit is a serious navigational hazard as ships head into and out of Puget Sound and the more northerly straits leading to Canada. The New Dungeness Lighthouse flashes a beam of light that can be seen for 17 miles in clear weather, 12 times a minute and 17,280 times per day.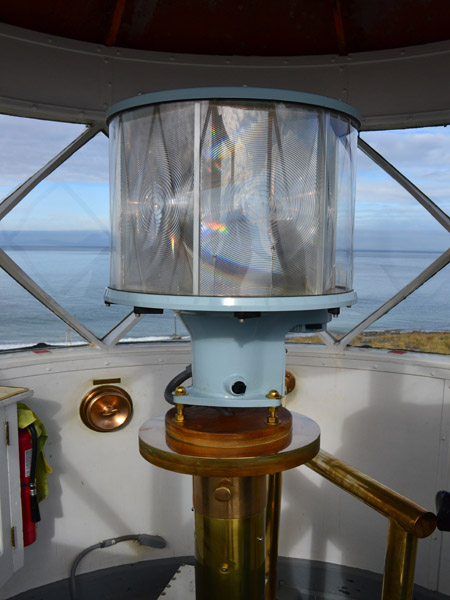 The lighthouse tower was originally 100 feet tall and the light was fueld by lard oil and magnified by a third order Fresnel lens. The tower was lowered to 63 feet in 1927 because of structural damage. The current light is a rotating six-sided bull's-eye prism and is completely automated. The U.S. Coast Guard still changes the lights inside while the New Dungeness Light Station Association (NDLSA) maintains the building, grounds, and infrastructure of the Station.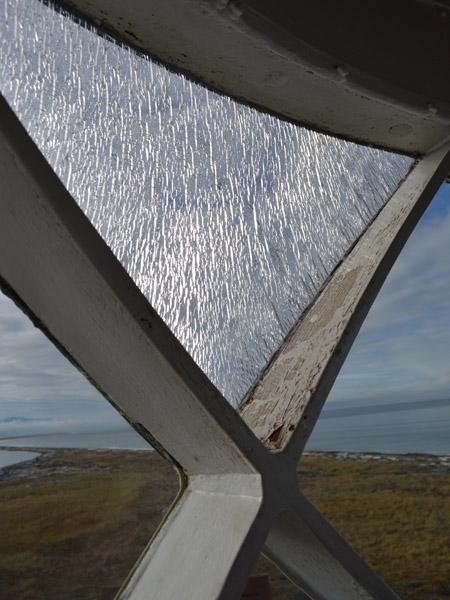 The environment on Dungeness Spit, where the lighthouse is located, is harsh. NDLSA has been replacing the unique, curved windows of the lighthouse. You can see above what time and the elements have done to them. The Association spends about $100,000 a year on upkeep and has a long to-do list. Funds come from keeper stays, donations, and grants. Despite its age, the Light Station remains clean and beautiful. As volunteer keepers we were allowed full access to the light and the exterior catwalk around the light room. Payback? My husband polished all the brass in the room and the stairwell, renewing a relationship with Brasso that he hadn't had since his Navy days.