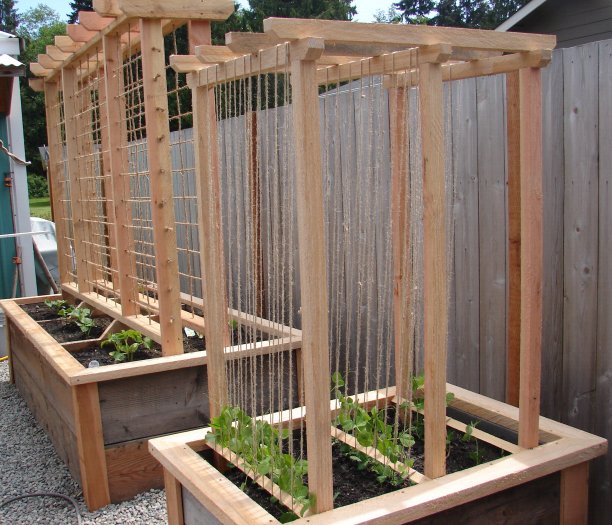 Norma aka Lavender Lady is coming home today:-)  It involves a flight and a drive so I hope both go okay for her.
NORMA UPDATE 7:30 Norma made it home safely.  I spoke with her very briefly and I hope she is getting some much deserved rest right now.
My husband and I have been spending most our time in the garden lately.  This is the first year we've done one so it's definitely a learning experience.  This is the cucumber trellis and pea trellis he built for us. 
(Shannon)