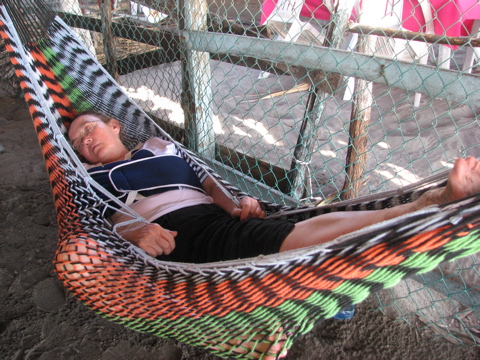 On December 4th I flew to Mexico City to visit friends. December 7th I took a tumble, fractured the head of my right arm in three places, and ended up in a wonderful private hospital in Mexico City. They put a plate in with seven screws…I really ring at the airport now. I was able to stay for most of the rest of the trip with my children. They took excellent care of me and I had a wonderful time. However, yesterday, it was determined the top two screws did not hold. It is a complicated surgery and the local orthopedic is sending me to the University of WA hospital.
While in Mexico, I learned how to turn my camera, a Cannon SI3, upside down, adjust the screen, which swung out, so I could see what I was shooting, and then hold the camera with one hand and take a picture… granted if it was an action shot… it was over before I was ready. I threw half of them away when I returned… crooked, out of focus, but I still have some wonderful memories. My brother "Denton" changed my posts to repost for another month, and I was hoping to start again this next week. I am going to have to take a break. I have ask Denton to take my site down on January 18th… but I will be back! As I recover, expect a visit now and then. I am still one handed typing, so comments may be brief.
Best to you all… Your photos have opened a whole new world for me.