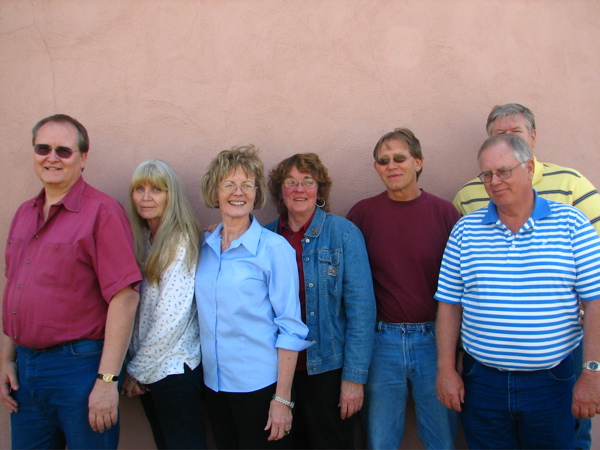 And a Happy Father's Day to all of the wonderful Dad's out there and especially to those in my family! Some of you may remember I lost my Dad this year, and in his honor, I am posting a picture of the 7 surviving children he helped raise. They are from left to right, Denton of Greenville, SC, Debbie of Dallas, TX, Leonda of Stratford, TX Me (the oldest), Jeff of Rock Springs, WY, Lane of Beaver, OK, and Mike, (hiding behind) the baby, of Weatherford, TX. While not the most flattering picture of all of us, I posted our pictures because I think we all turned out pretty darn good. Each of my brothers have turned out to be incredible fathers in their own right. (I know this because I like my nieces and nephews as young adults) I know Daddy was proud of us all.
Daddy would tell these wonderful stories. We all have our favorites. Mine is how he came home from World War II and arrived at his parents farm on Christmas Eve.
If your Dad is still alive, make sure you talk to them today and get them to tell you a story from their past.