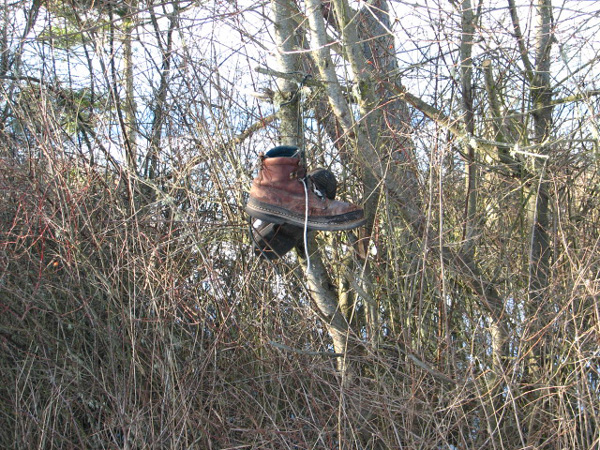 Here is my story… the boots fell out of someone's truck. A kind hiker found them in the parking lot and hung them on the tree in case someone came back looking for them.
What's your version?
PS. Today is my son-in-law's 30th birthday. Not everyone can claim to have a perfect son-in-law, but 99% of the time…mine is A+ perfect.