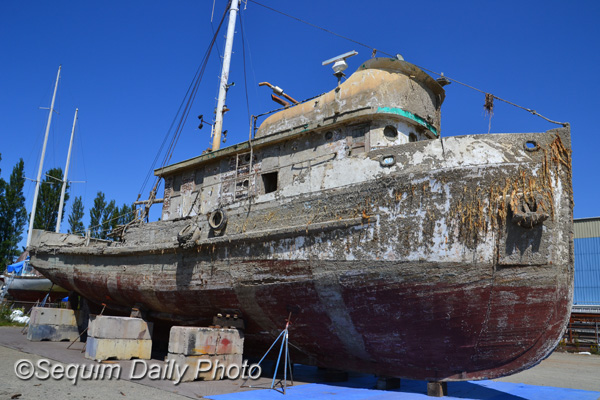 Today I'm offering a backward glance at a post from 2013, when I looked at and provided information about an historic boat in Port Townsend. Rather than link you back to the original post, I'm providing it to you today. Tomorrow I'll give you an update on this very interesting vessel. Here's my post from July 23, 2013:
If you're familiar with the work of writer John Steinbeck, you may know "The Log from the Sea of Cortez," a book he wrote with marine biologist Ed Ricketts after a research voyage they made in 1940. Steinbeck and Ricketts chartered the Western Flyer out of Monterey, California for six weeks and the Log is a narrative of the experience. After a long and interesting history, the Western Flyer has arrived in the Port Townsend shipyard, unquestionably worse for wear.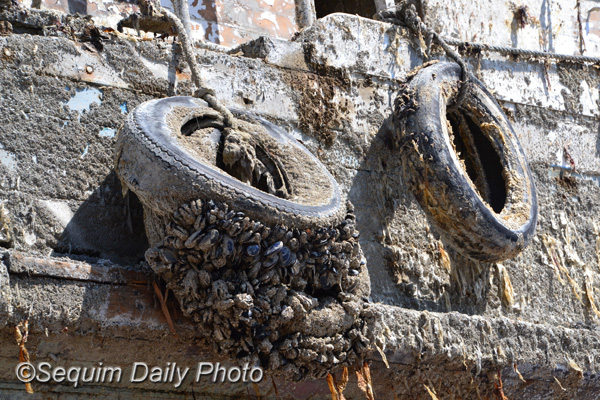 The Western Flyer is a 76-foot wooden purse seiner built in Tacoma in 1937. Over the years it worked as a fishing trawler in the Pacific Northwest and Alaska and as a survey vessel along the coast of British Columbia and Alaska. Eventually renamed the Gemini, the boat finally ended up in Washington's Swinomish Slough where it sat idle beginning in 1997.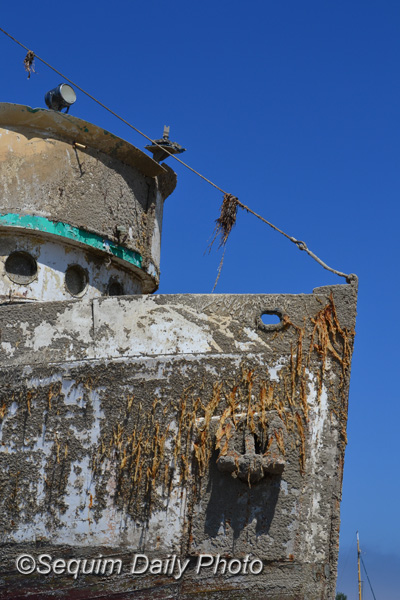 A real estate developer who owns several buildings in Steinbeck's hometown, Salinas, California, bought the Western Flyer in 2010 intending to restore and return it to Salinas, to display inside a restaurant and boutique hotel. The boat ran out of patience last year. In September it sank in 30 feet of water. A crew raised it, pumped out the water, and put a temporary patch where planks had given way. In November it sank again.
Coated with barnacles and sea life inside and out it was hauled to Port Townsend earlier this month. Estimated restoration is $700,000 and a nonprofit group hopes to raise funds for the work. As you can see, they have their work cut out for them.