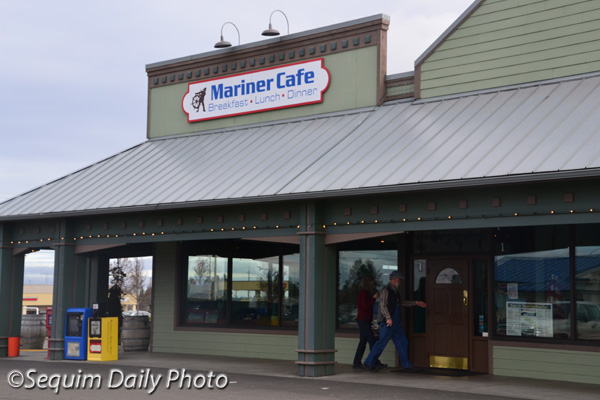 The Mariner Café has opened in its new location. It moved from East Washington to Sequim Village Plaza on West Washington, the former location of Tarcisio's. We decided to add another restaurant to our circuit and tried it out yesterday. They made the cut.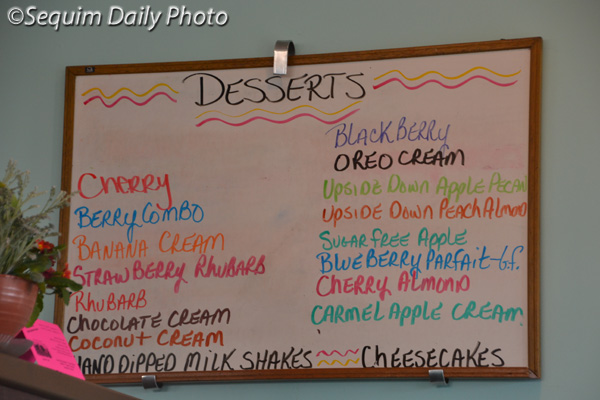 We had breakfast fare. DH declared the country potatoes the best he's had in a long time. We were also impressed with the dessert menu, above. We kept our distance, but it looks like pie heaven. Dangerous.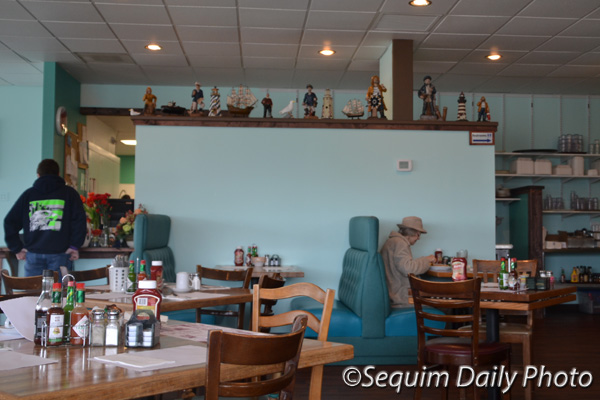 Your table's waiting.