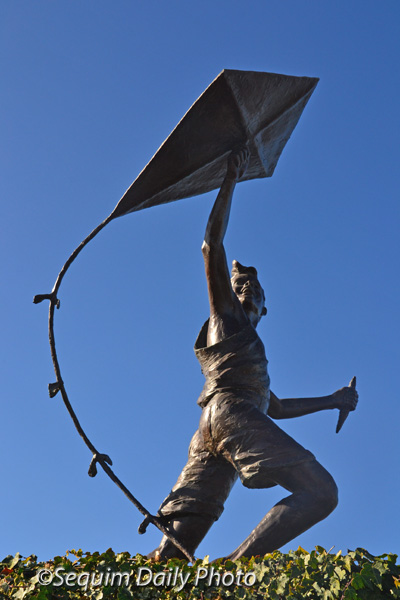 There are a three nice bronze sculptures in Kite Girl Plaza on West Washington Street. The first, above, is – surprise! – "Kite Girl" by Gary Price.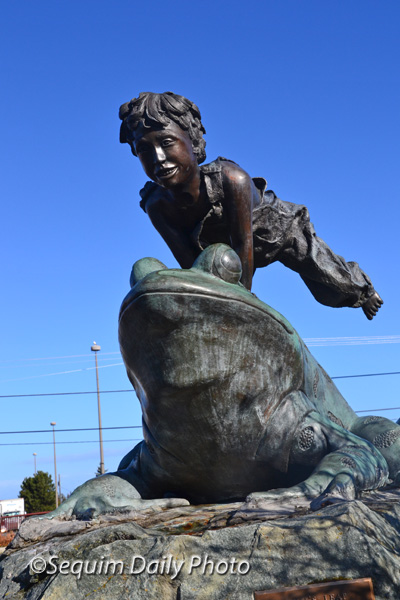 Nearby is "Benji's Leap" by Jay Wright.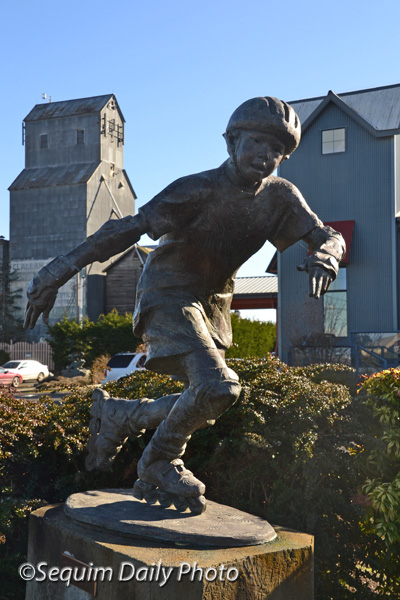 The third sculpture in the plaza is "Catch Me If You Can" by R. Sandifer.
I wasn't able to find any details about how these sculptures came to grace the plaza. But I did find a very good alternative shot of "Catch Me If You Can" posted in 2009 by none other than the Sequim Daily Photo's "Lavender Lady," SDP's original blogger. It's quite a nice shot and unfortunately the trees that fill the shot with such vibrant color are no longer there.