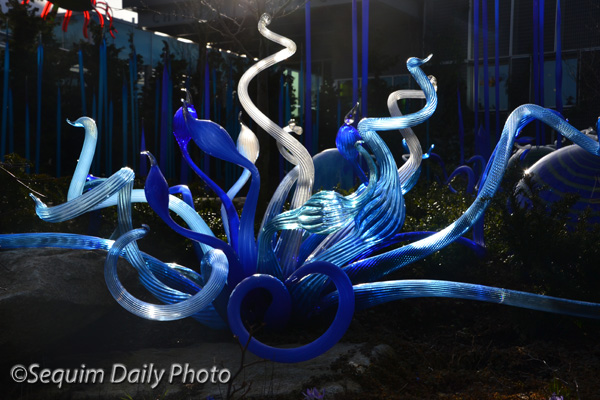 Dale Chihuly is a glass artist whose work has redefined art glass for decades. Although his work is exhibited worldwide, he is a Pacific Northwesterner and has exhibits in both Seattle and Tacoma. I was excited to visit his Garden and Glass collection last week at the Seattle Center. Works are exhibited indoors, beautifully lit in low light and open atrium rooms, and outdoors where they sparkle and reflect the natural light around them. The shot above was taken in the outdoor garden. The garden is filled with large, glossy globes, free form leaves and tubular shapes arching in spirals and reaching outward for the sun.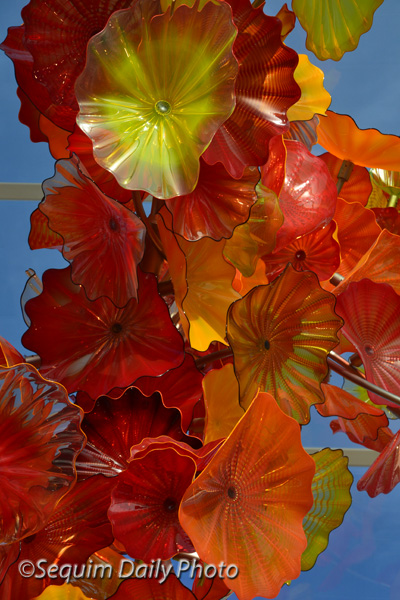 This image is from the Glasshouse, as was one I posted in a collage yesterday that showed the Space Needle. Huge "vines" of glass poppies explode in a sinuous conga dance across the top of the arched glass roof of this building.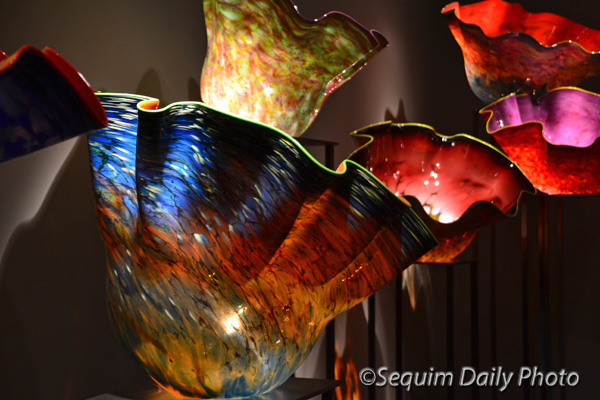 In the Macchia Forest room oversized "bowls" filled with color lean inward to surround visitors in a riot spun of glossy colors. Stunning!
Tomorrow I'll show a few more highlights from my visit to Chihuly.