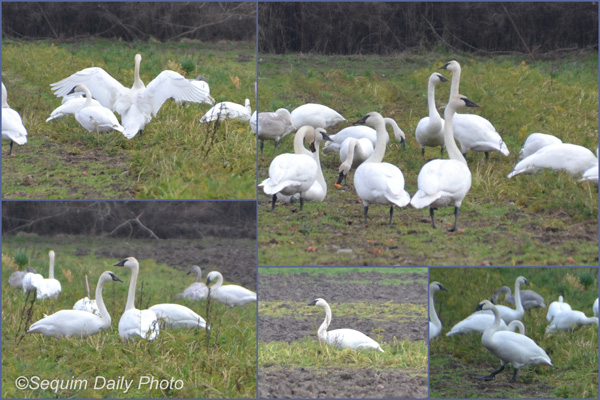 For a month or two I've wondered if we might see migrating swans again this winter. I've kept an eye on a couple of fallow fields and was rewarded Monday. Trumpeter swans!
It was a small flock, lunching in a field. They ignored me until I began to get into camera range, then they'd move on. These were the best shots I could get.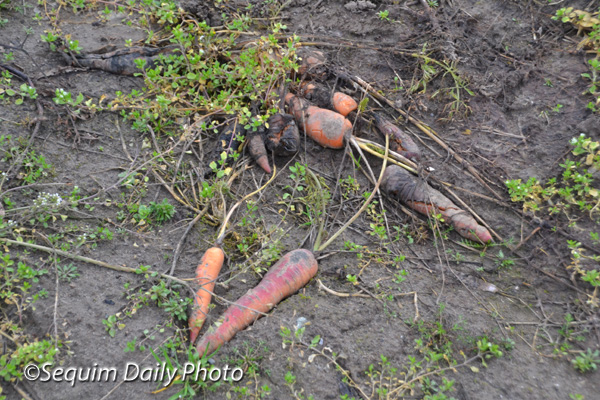 Here's lunch. This field was full of turnips and carrots left after harvest.