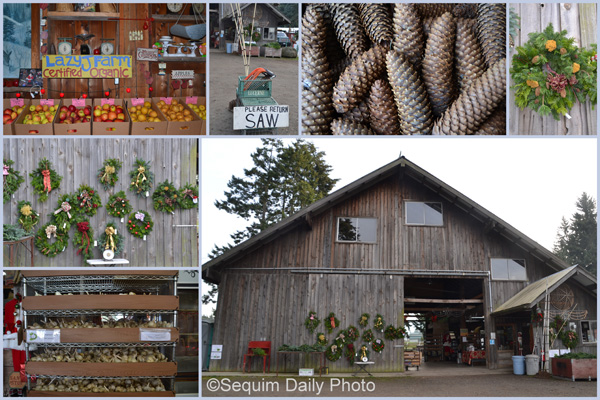 Here are a few things I'm not going to do today:
I will not rise before dawn to head out shopping.
I will not venture anywhere near a shopping mall.
Heck, I probably won't buy anything at all today.
Here are a few things I'm planning today, or very soon:
I'll probably eat leftover pumpkin pie. And there may be some eggnog that makes its way into a nearby mug. I'll put up a tree and decorate it. I'll see if Hubby knows where the lit Labrador went (you can keep the blow-up snowmen and moving lit reindeers and Santas; nothing says Christmas like a lit Labrador).
If you're local and you want to get into the spirit of things let me remind you that Lazy J Farm, featured above, is open for the holidays and has u-cut trees and wreaths. They also sell tasty organic apples and pears as well as apple cider, Graysmarsh preserves, honey, and that perennial holiday favorite, elephant garlic.