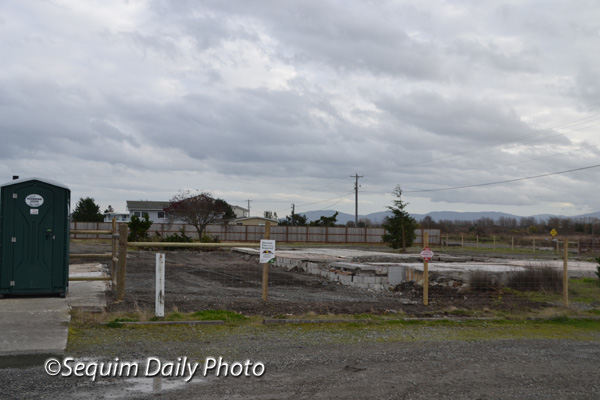 The 3 Crabs Restaurant, once a pilgrimage on many a tourist's itinerary, was demolished over the course of a week last month leaving little more than a foundation, a chain link fence, and a porta-potty.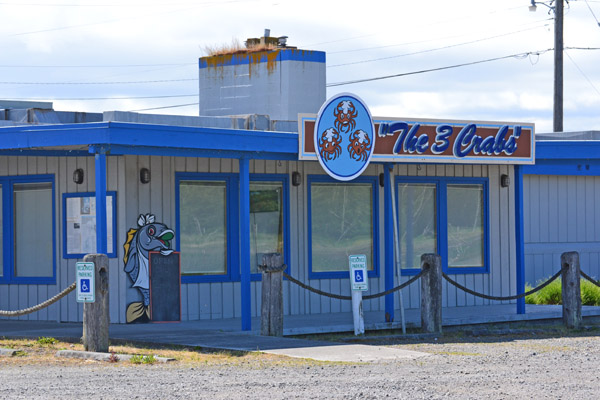 The building above had stood since 1958 and was sold to the state Department of Fish and Wildlife as part of a habitat restoration project. The restaurant was adjacent to tidelands and estuary habitat and the 52-acre property will provide beach access and eventually support efforts to restore salmon habitat.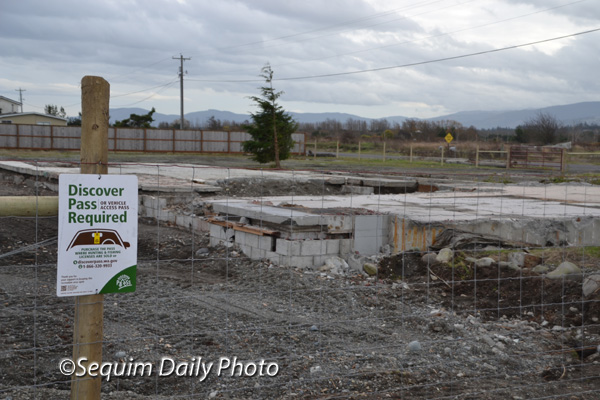 In the meantime I was amused to see that State Parks hasn't wasted any time in encouraging the public to bring along a Discover Pass in case anyone wants to spend time touring the exciting fence and foundation.