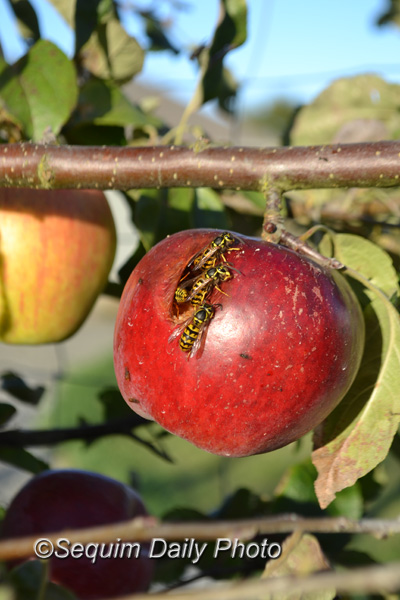 Today is Theme Day for City Daily Photo bloggers and today's theme is "details."
Looking for ripe apples on our little tree I discovered this apple had become a hub for wasps looking for a quick meal.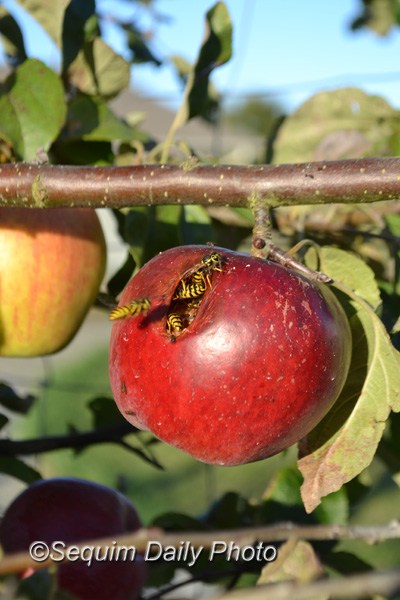 It was fascinating to watch how many wasps could fit into the cavity inside the apple. Then I noticed that wasps were coming and going from apples all over the tree. Did they take advantage of openings pecked by birds, or did they manage to work their way through apple skins on their own? Once I noticed all the activity I was struck with how the tree was filled with the sound of wasps carving their way through apples.
One of my favorite quotes, from Ludwig Mies van der Rohe, is "God is in the details."
Click here to see how other City Daily Photo bloggers have interpreted today's theme.