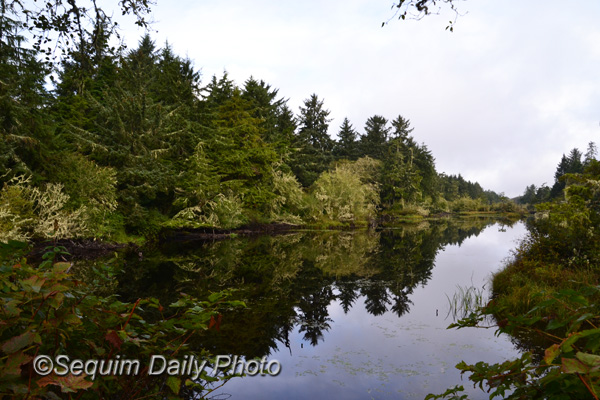 The entrance road into Ocean City State Park splits a jewel of a lagoon. Last Saturday morning it was mirror smooth, one of those "stop the car!" moments where the world in microcosm shimmered on top of the water.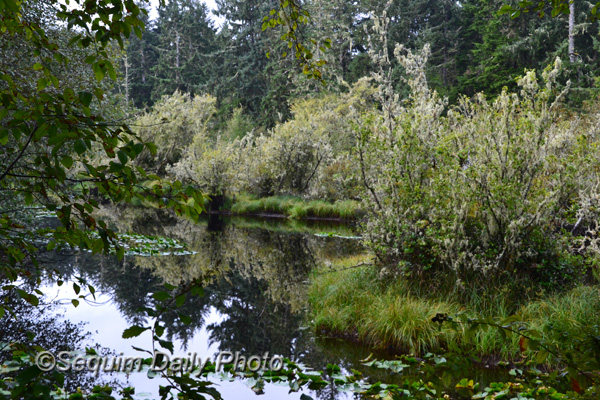 In some parts of Washington the vegetation is so lush it's impenetrable and can be a little claustrophobic. But the same conditions that promote that kind of growth can also yield the kind of lichen shown here that seems to brighten things up and almost create a fairy world.
Sharing with Weekend Reflections.