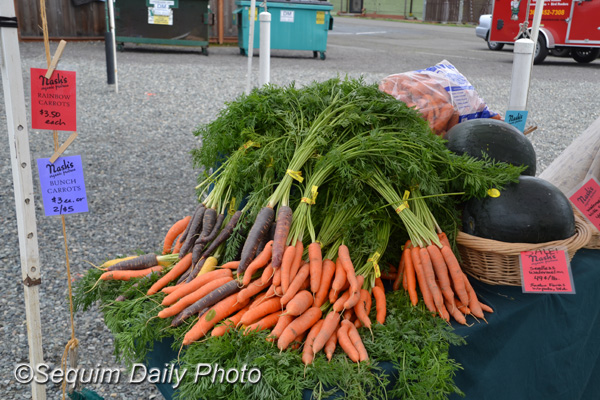 Summer months bring out the Sequim Farmer's Market, an event held on Saturday's downtown.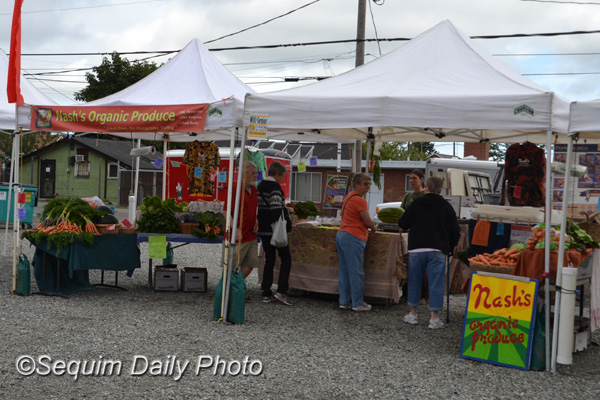 I was truly spoiled by farmer's markets in California. Bigger metropolitan areas create a worthwhile demand for producers to truck their goods to these markets and California's long growing season favors production. It's not so bountiful and diverse in Sequim's little corner of the world. Our local organic producer, Nash Huber, is the market's "anchor" producer. There doesn't seem to be too much other fresh produce at the market. Which isn't to say it's not available around here. It simply doesn't make it to the Farmer's Market.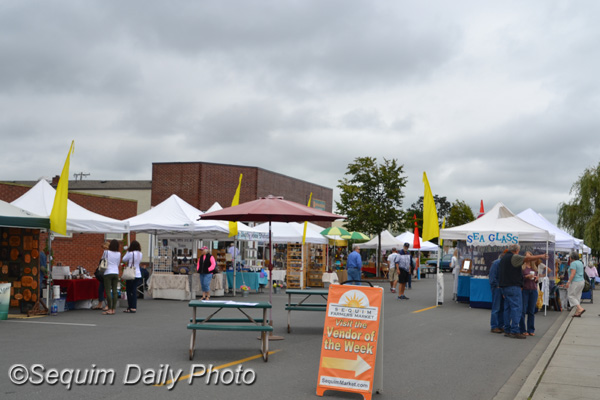 I've read that the market is working to broaden their offerings and I know it's not an easy proposition for a producer to spend a day sitting as a vendor at the market. In the meantime, there are plenty of tempting crafts and goodies to keep people coming back.