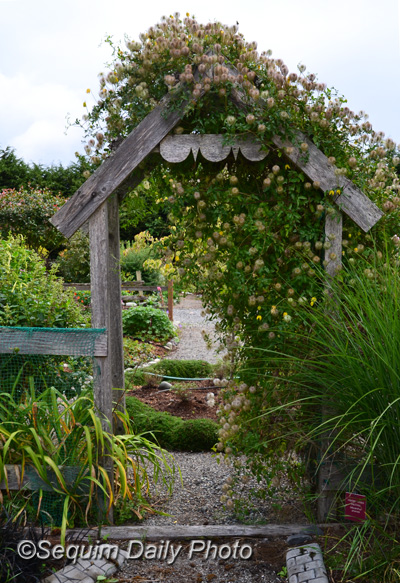 There was a gathering of garlic geeks at the Sequim Master Gardener Demonstration Garden last Saturday. Actually, it was a "Class Act" presentation on garlic that drew growers and potential growers. I've missed it in previous years (and my somewhat bedraggled crop shows it). It was well worth the time, and afterwards I wandered through the gardens.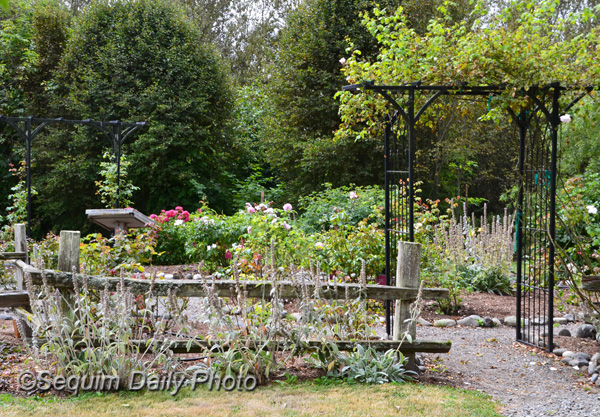 The garden is divided into various areas, including a rose garden, above. There are beautiful trees and vegetable patches.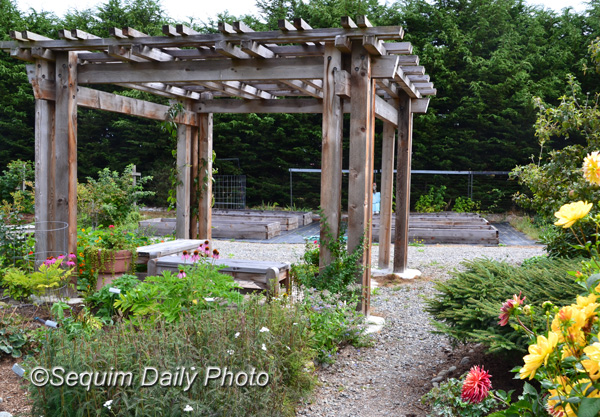 The Master Gardener program provides in depth training to participants who, in turn, give back to the community by volunteering hours at plant clinics (advice for brown thumbs and problem-solving for the stumped) and offering community lectures. Plant sales are also held at the Sequim Demonstration Garden and each year they offer tours in outstanding private local gardens.