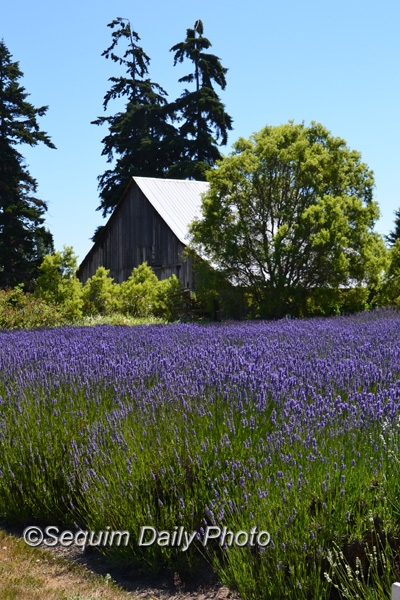 Sequim, the "Lavender Capital of North America," is celebrating our purpleness this weekend with the annual Lavender Faire and Festival. Our weather has been perfect and the timing is right: the fields are in peak form and they look great.
We had time yesterday to take in just a couple of the many farms that have opened their doors to visitors. My camera favored Oliver's Lavender Farm, shown here.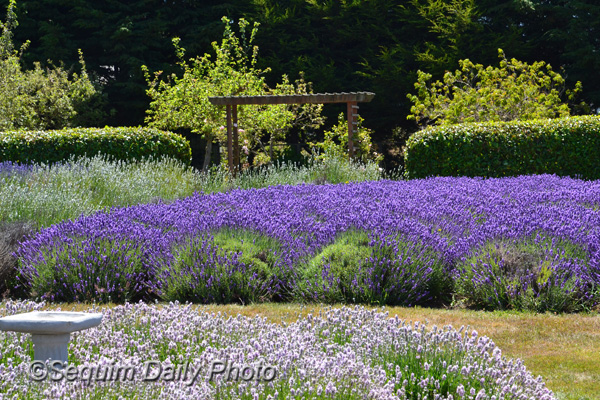 Lavender grows well in many areas of Sequim. It likes loose, sandy soil and not too much moisture. Though soils vary throughout this region (my garden is favored with a choice blend of clay and concrete), many places have the "just right" conditions for lavender. Plant it there and watch it take off.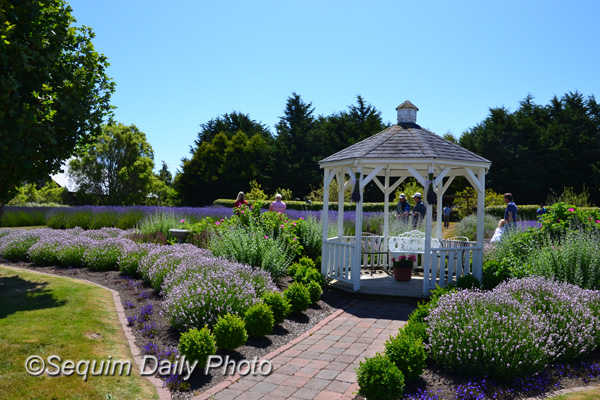 Most of our lavender growers enhance the view with garden features and plantings that would make a brown thumb ache with envy. But it's also an inspiration to take ideas home.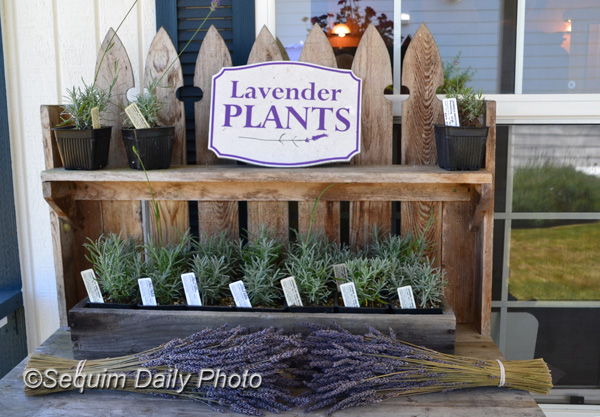 There are lavender plants virtually everywhere, ready for the home gardener. Or baskets and clippers to pick some fresh to take along. Or bundles of dried lavender. Or any imaginable lavender-based lotion or potion.