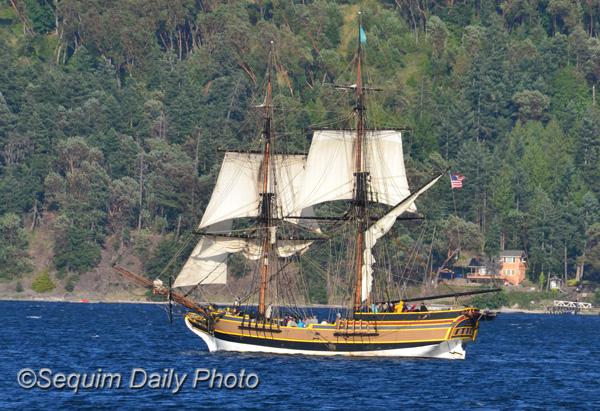 The tall ship Lady Washington visited Sequim last week in her only Olympic Peninsula visit this summer. She berthed at the John Wayne Marina for several days and gave residents a treat with an evening sail one evening, shown above, and a mock sea battle with the Hawaiian Chieftain the next afternoon.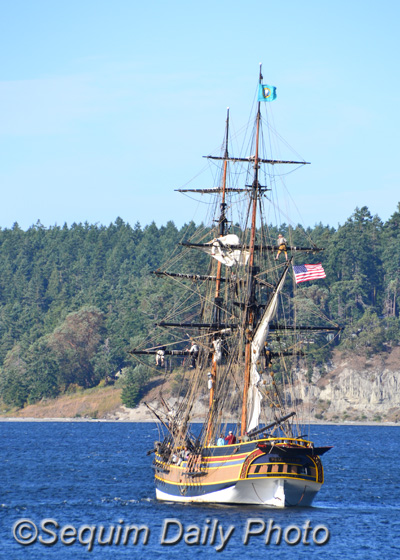 Lady Washington and the Chieftain are run as part of a maritime history program operated by Grays Harbor Historical Seaport Authority. You can see young crew members aloft, unfurling sails as the ship got underway. It was a very windy evening. We weren't sure the sail would take place, but out they went.
The original Lady Washington was the first American-flagged ship to visit Japan in 1791.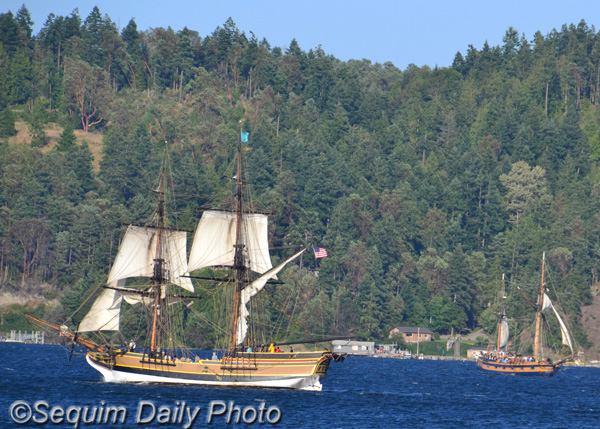 The Hawaiian Chieftain stayed at some distance while we watched. You can catch a glimpse of her on the right side, above.