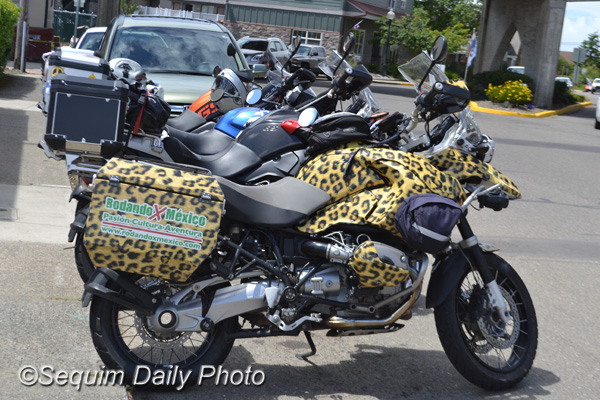 First the leopard spots caught my eye. I can't say I've ever seen a motorcycle quite like this one.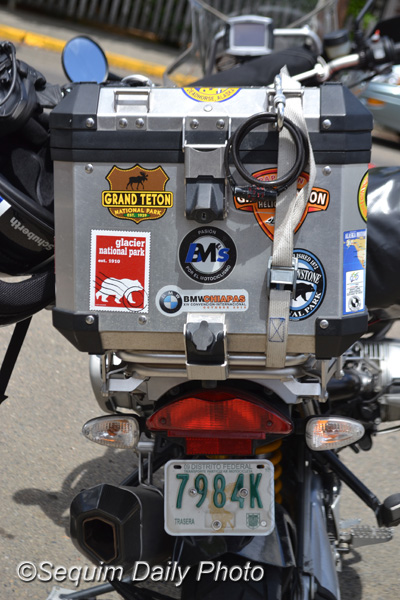 Then I noticed that it and the other cycles with it had Mexican license plates. And some pretty interesting travel stickers. Grand Teton! Yellowstone! Glacier National Park! These scooters put on a lot of miles! All the more surprising because they were clean. A lot cleaner than my car.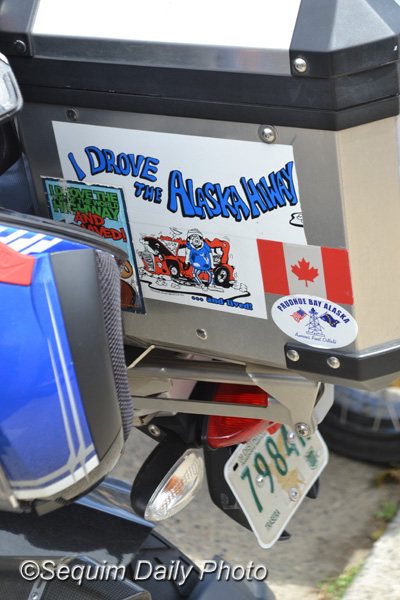 Then I saw the Alaska stickers. I was seriously impressed. I finally noticed a sticker for Rodano Mexico, a television program that features motorcycles. I saw these bikes in Oregon and there wasn't anyone around to ask questions. Darn.