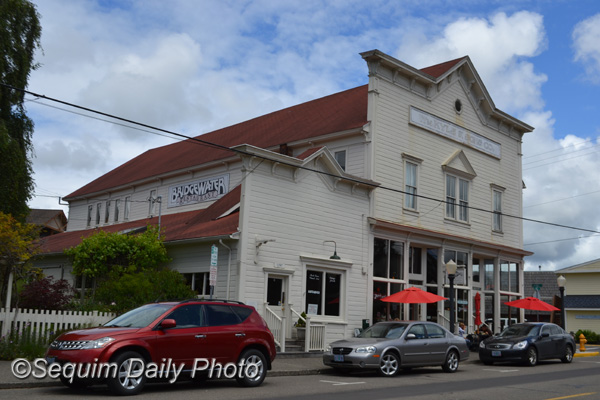 Today is theme day at City Daily Photo and I found this month's challenge, "Façade," in the coastal town of Florence, Oregon. "Old Town" Florence has a number of late 19th century buildings that sport classic high fronts that reveal a different look if you can peak around the side.
Façades haven't faded from the architectural toolbox. I found this one in Florence, too, in a newer part of town. The building is being renovated, but I still found the backside of the façade amusing.
Click here to see other blogger interpretations of this month's theme.