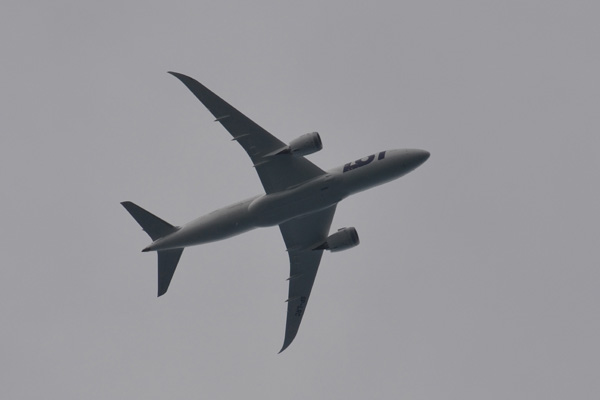 If you have any interest in aviation you may be aware of the problems the new Boeing 787 Dreamliner jets encountered with batteries in this new generation of airplanes. After a rollout with some fits and starts planes were grounded after battery fires. "So, what does this have to do with Sequim?" you may rightly ask.
We're not generally in the flight pattern of commercial aviation. If I'm not mistaken, the only big commercial jets that fly over our airspace are Boeing jets and, specifically, Dreamliners that are being tested for certification. This is a LOT Polish Airlines 787 that flew over Dungeness last Wednesday.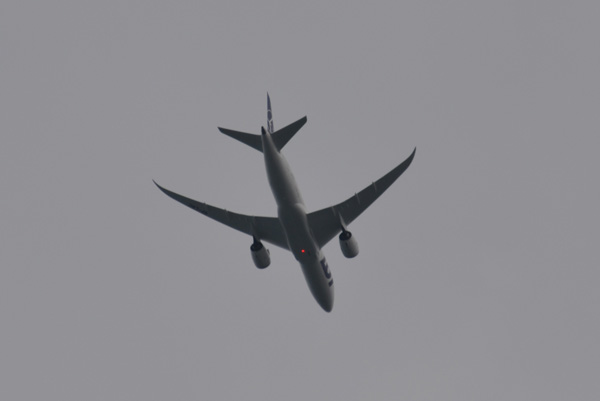 The Dreamliner has a distinctive wing and very graceful lines to my eye. It made its final certification flight on Friday for its redesigned battery system. I'm sure there are a good many people at Boeing who will be happy to breathe normally again after this chapter ends.