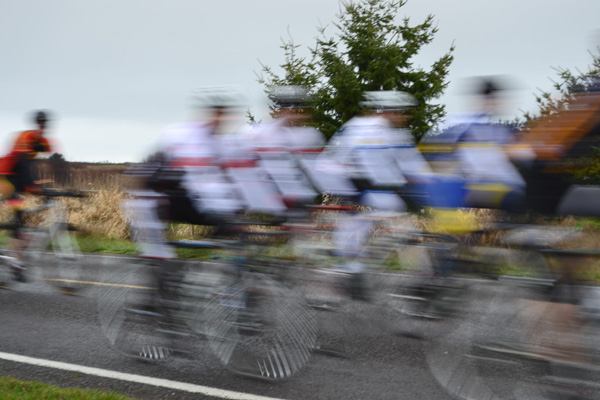 Sometimes it seems that life speeds by so quickly. And never so much as when watching a bike race, it's bitterly cold, and your reaction time is off a beat. I meant to try slowing things down as I watched this race last year, just as my camera battery went dead. Should I admit to these kinds of dumb failures?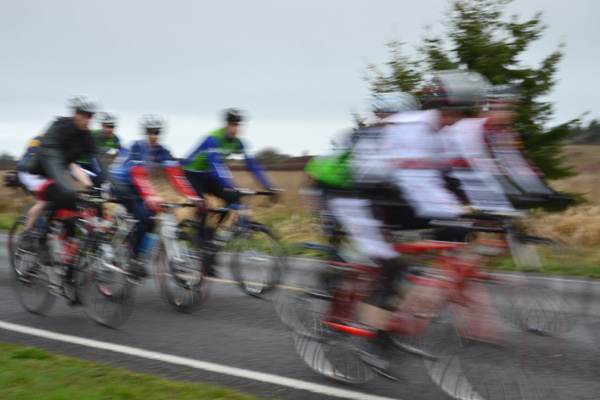 This year I decided to try again, starting with a full battery charge before the race started. At times it looked almost like this as I watched, orchestrated with the whir of tires on the pavement and the blast of racing energy.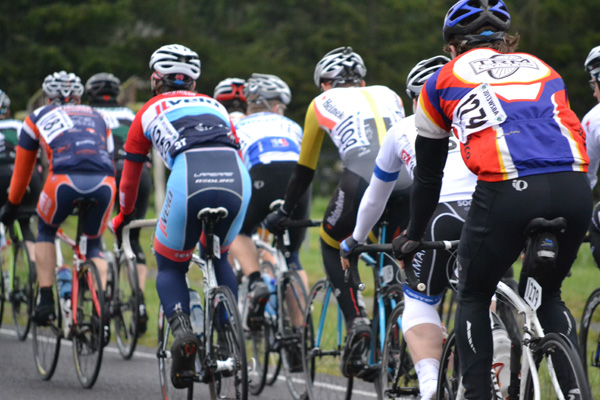 And just like that they were gone.
Last year some curmudgeon complained in the newspaper that the race prevented him or her from pulling out of their driveway. I'd trade this any day for speeding cars, air pollution, and the state of obesity in the U.S.