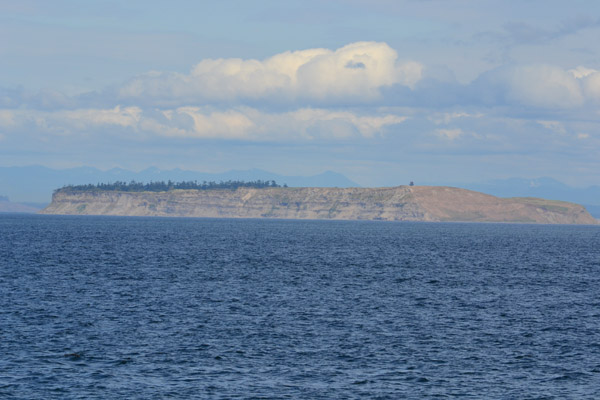 This is Protection Island in the Strait of Juan de Fuca between Discovery and Sequim Bays. It's just far enough from shore that it doesn't lend itself to a good, clear shot. But it's an interesting place. This is Puget Sound's location for the avian version of spring break.
Protection Island is a 364-acre national wildlife refuge closed humans but it's a hotspot for Washington state birds. An estimated 70% of the nesting seabird populations of Puget Sound and the Strait of Juan de Fuca come here. It's home to one of the largest nesting colonies of rhinocerous auklets in the world and one of the last two nesting colonies of tufted puffins in the Puget Sound area.
There is a 200 yard buffer zone around the island so taking closeups of the feathered visitors is off the table.