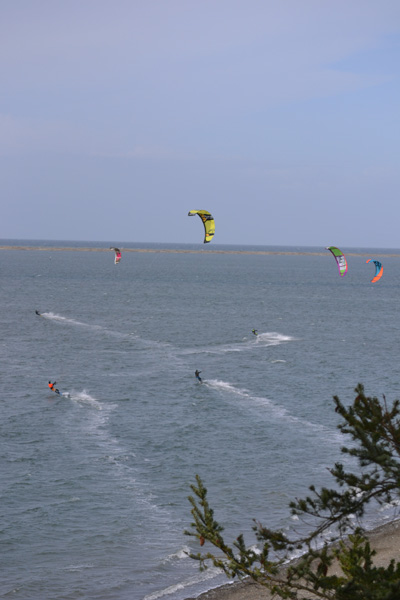 We've had blustery winds over the last couple of days. They make me want to say inside with a good book. Obviously, others see it differently. There was a lot of windsurfing action off Cline Spit yesterday.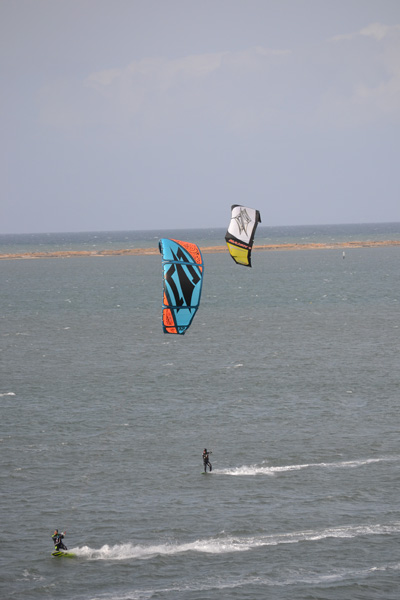 The wind chill took temperatures down into the 30s. Wetsuits and plenty of action probably helped but I don't think it was a day to linger in the water. They built up a lot of speed while they sailed. Their wakes help tell the story.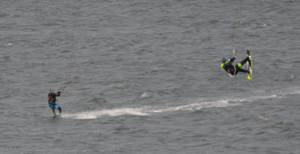 At least one fellow went airborne repeatedly. I couldn't get the shot I wanted but this will help you get the idea.