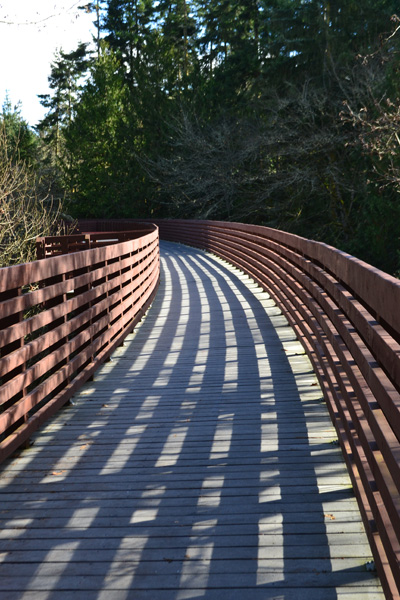 The Johnson Creek Trestle is one of the remnants of our region's railroading history. At one time there were 600-700 miles of rails, most laid as part of timber harvesting operations. The Johnson Creek Trestle was built in 1914 by the Seattle, Port Angeles & Western Railway Company. The last train passed over this trestle in 1983 and today there are no railroads operating on the Olympic Peninsula.
Volunteer efforts led by Peninsula Trails Coalition converted this trestle to pedestrian use in 2002 and it is part of the Olympic Discovery Trail.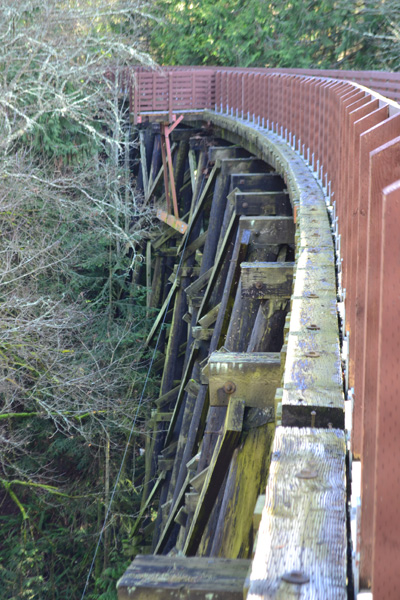 The trestle's graceful curve passes high above Johnson Creek and brushes the upper story of trees that grow in this riparian area.
Sharing with: