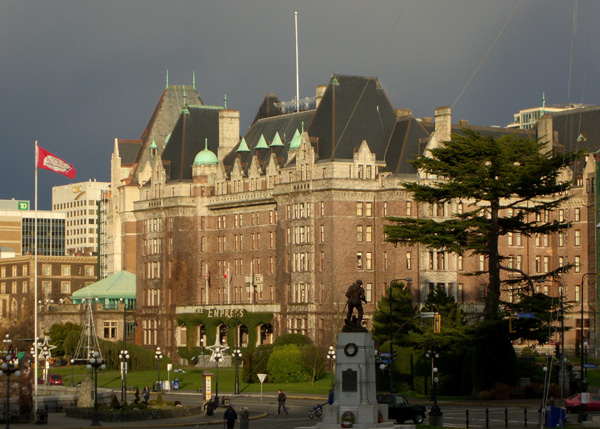 The Empress Hotel dominates the skyline for visitors who arrive in Victoria via the Coho Ferry. For many, afternoon tea at the Empress is on the must-do list. Although we march along the tourist circuit, we consider ourselves more neighbors than tourists and thus scale back our lists accordingly. But that doesn't keep me from taking a look at what's on offer.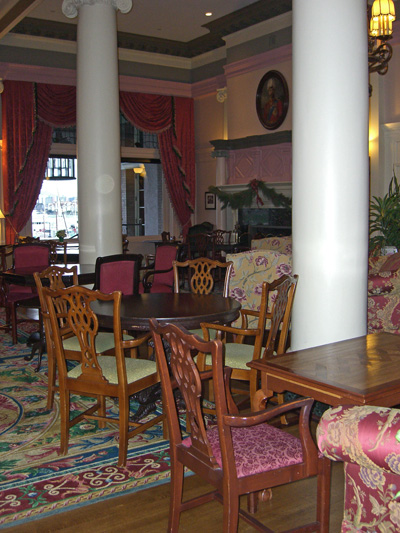 Here's a peek into the tea room. Weekday. Mid-December. Sliding toward the end of afternoon service. During the height of the tourist season this room would be packed with tea sippers.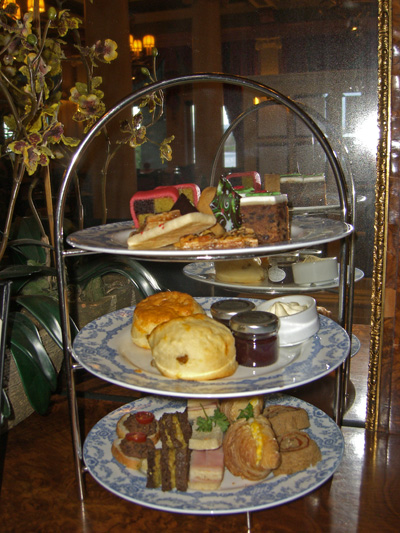 Off season – now until December 31st – this will set you back $48.95 Canadian, per person. And I'm they do throw in a pot of tea. During the summer it runs $59.95 Canadian, though the offering might be different as well.