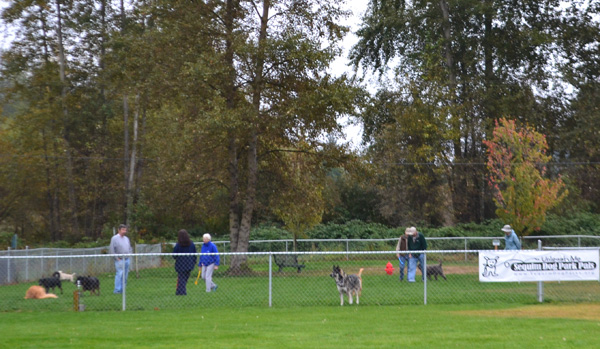 The dog park at Carrie Blake Park is a go-to place for dogs to see and be seen. Well, to sniff and be sniffed. It's also a good spot for their people to socialize with other dog-lovers. Although dogs must be on leash in other parts of the park, the fenced dog park allows romps for free range pups.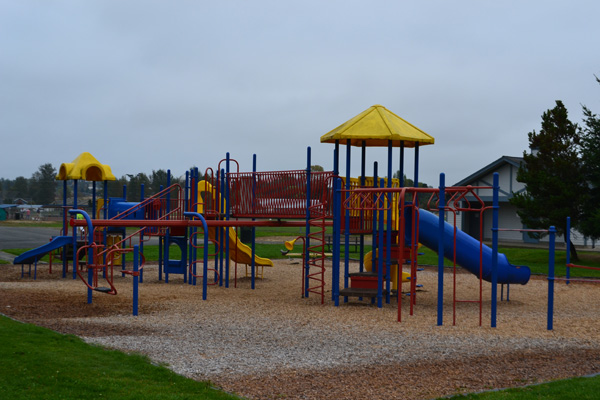 There is brightly colored playground equipment in the center of the park. And the periphery of the park has an abundance of play fields. There were pairs of men playing catch the morning I took these shots.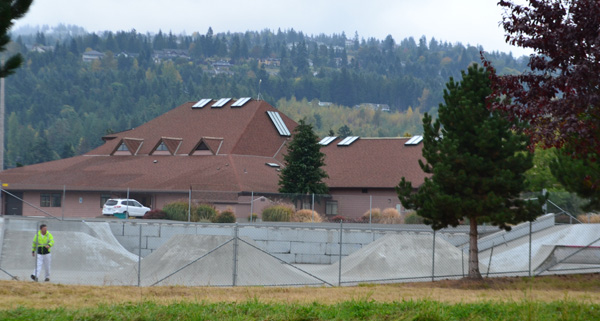 Kids and adults with younger bones than mine can use the skate park. It was being cleaned as I took pictures. A church is in the background of this shot, and Bell Hill is beyond.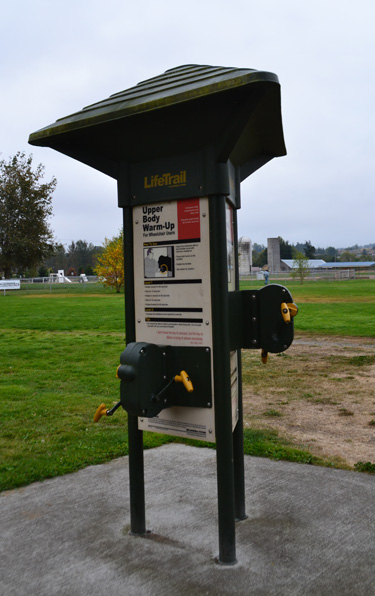 And I even found a kiosk for people interested in circuit training.