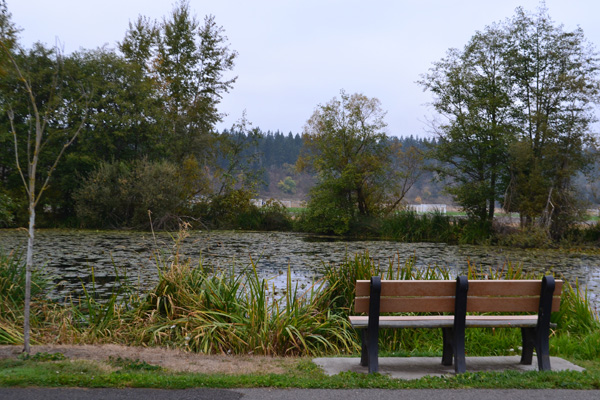 Sequim's Carrie Blake Park, recently polled by the Peninsula Daily News as "Best Park" in its Best of the Peninsula ratings, has a combination of the passive and active features that draw people to parks. Above is one of several ponds that offer a soul satisfying view of nature. The park has many benches for humans and the ponds offer resting spots for ducks.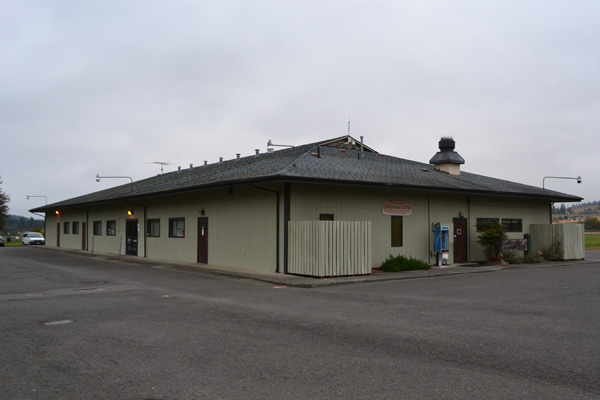 Parks also serve as a community gathering place. The Guy Cole Center, above, was built in the early 1980s by the Sequim Valley Lion's Club. Members donated over 5,000 hours to its construction. There have been recent discussions about upgrading the building but it's been a clean and functional location for events I've enjoyed.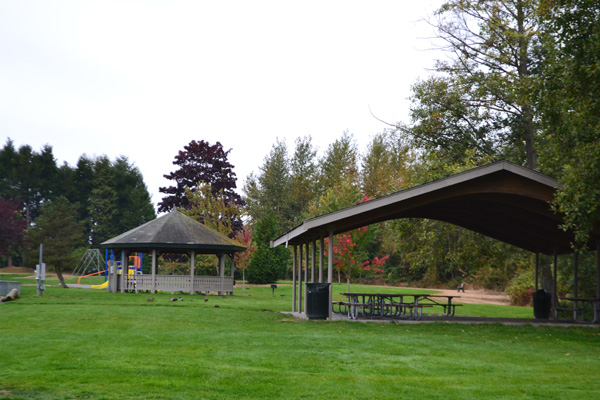 In addition to the Guy Cole Center, the Sequim Valley Lion's Club also constructed picnic pavillions adjacent to the Center. These offer pleasant, shady spots for picnics and outdoor activities. The Lions donated over 500 hours building the pavillions.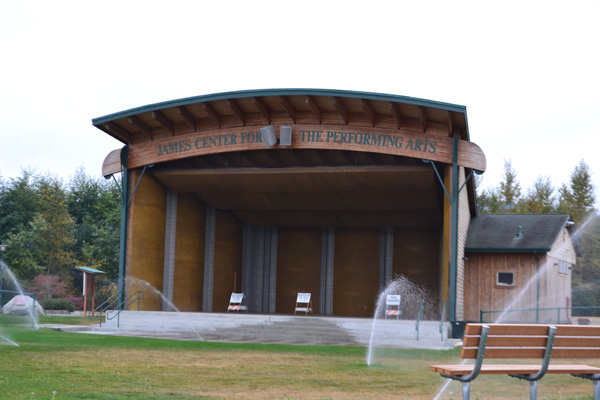 Another well used venue at Carrie Blake is the James Center for the Performing Arts. There are free public band performances here through the summer. A big field adjacent to the James Center is the location of the summer Lavender Farm Faire and local bands play there throughout the Faire. The accoustics seem great.
Tomorrow I'll show more of what Carrie Blake Park offers.