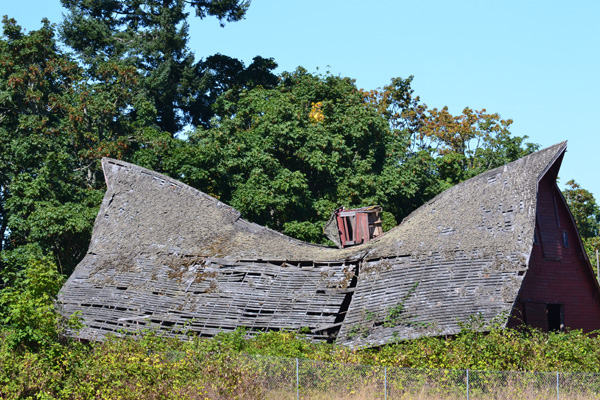 It's easy to miss this barn alongside Highway 101 and by the looks of it it may not be with us for long.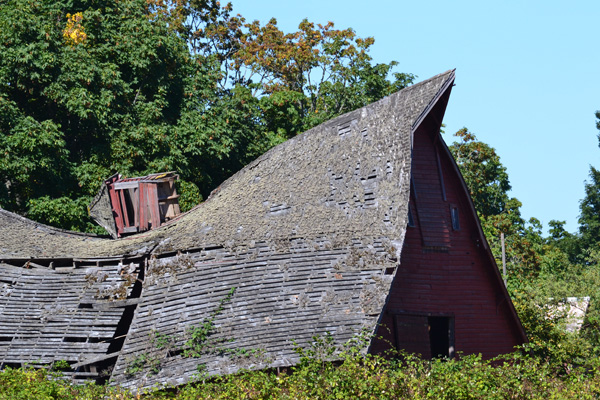 It sits on a hillside above the highway and it's tricky to find a good vantage. Here's a closer view.
Thanks to Patricia for mentioning this to me.