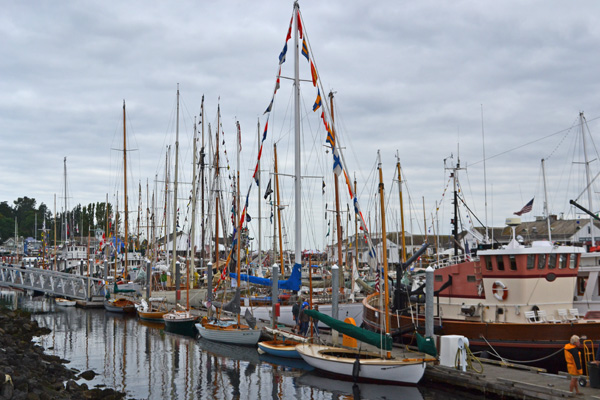 Last weekend was the 36th annual Port Townsend Wooden Boat Festival. Dear husband had a spare ticket yesterday and I got to tag along. . .and, frankly, drool.
Ordinarily there are a lot of lovely boats berthed at Port Hudson, the marina adjacent to the Port Townsend Maritime Center. It's a fine spot to walk, look, and dream. The Wooden Boat Festival raises the stakes in a celebration of all things boat. Boats come from near and far. Yachts and fine sailing and rowing boats. Boats you've seen in magazines, whose lines you've memorized, whose names you probably know if your dreams run to salt water. They're here and often granting permission to come aboard.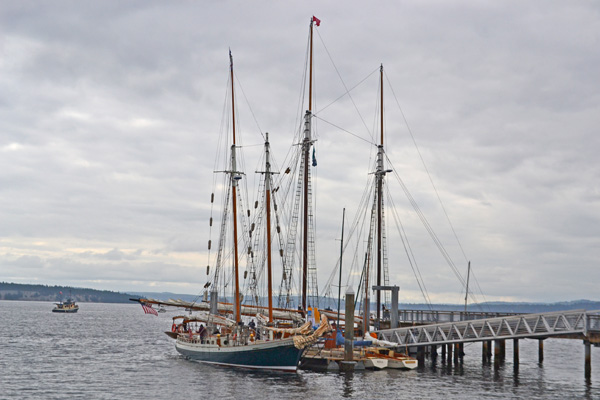 In addition to the see-and-be-seen festival boats, there are dozens of presentations on boatbuilding, boating adventures, tools, and techniques. I sat in on a great interactive session on small craft seamanship skills moderated by Howard Rice, a sailor who, among other things, soloed Cape Horn in a 15′ sailing canoe. Yes, the Cape Horn.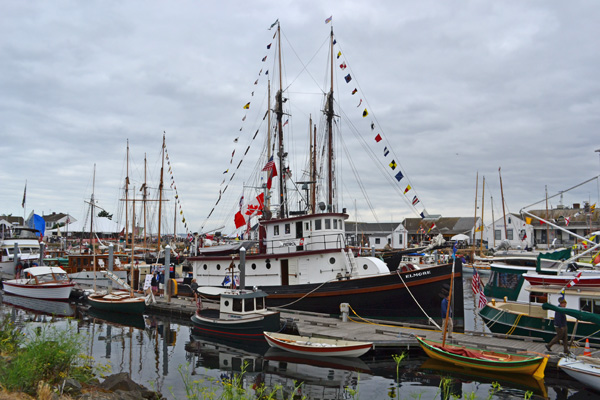 The harbor was packed with beautiful boats, most of which would be singularly fine in a photo, and the festival was crowded with happy boat lovers.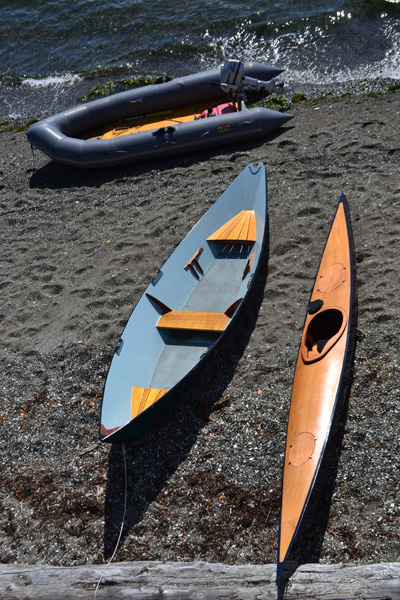 My husband has lived and worked aboard boats and ships of varying sizes, from an aircraft carrier down to more modest fishing boat sizes. He has longed to build a small boat for himself and at last now has shop space sufficent to do this. Yesterday he bought the plans. I'll introduce you to the vessel later this week. Stay tuned!