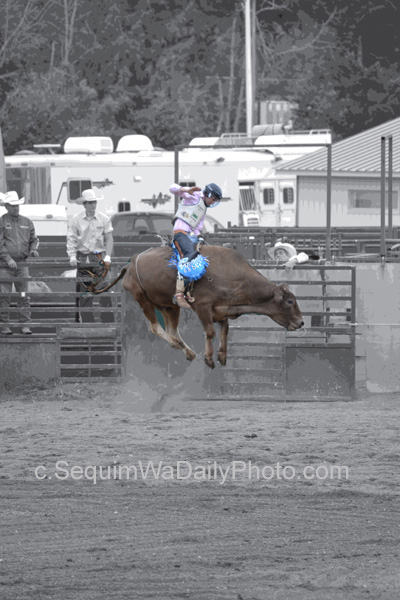 Bull riding! My back hurts just watching these guys. This is another one of those rodeo events where a cowboy climbs on an unwilling ride. . .in this case a 3,000 pound steer that isn't happy about the turn of events.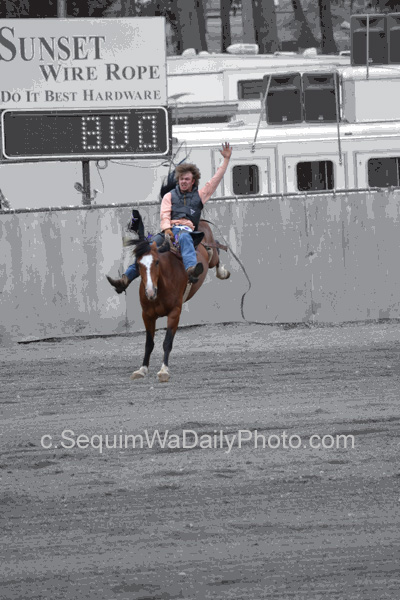 And here's another example of testosterone meets resistance. There's money to win at rodeos, but from my perspective a few of life's bumps and injuries have taught me not to go looking for more.
I usually don't fuss much with my photos but couldn't do much about the background here. What do you think of this effect?